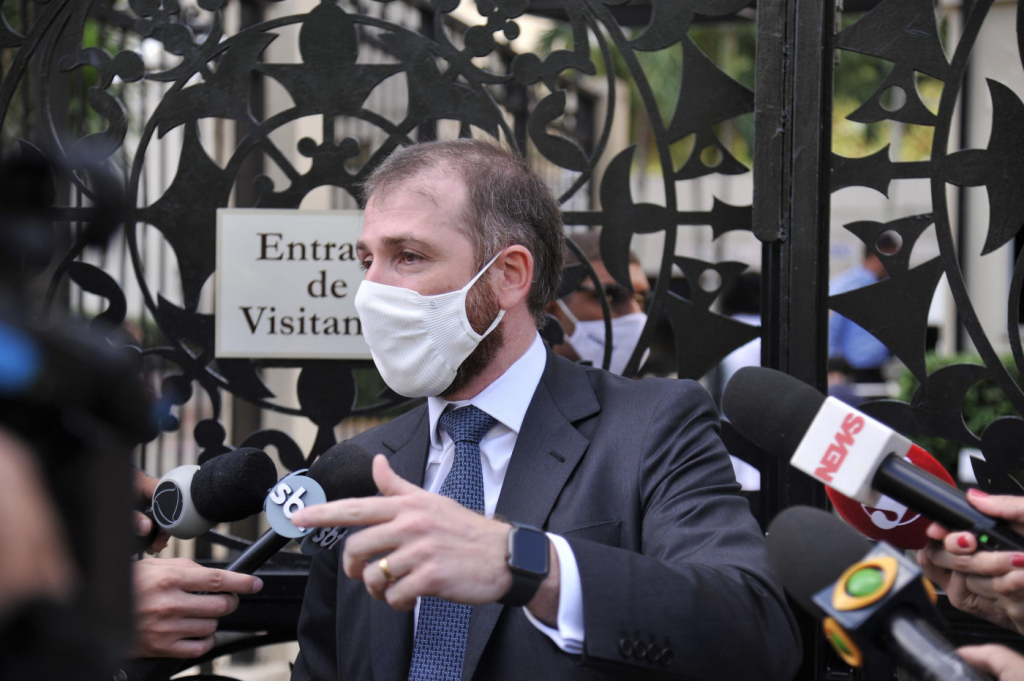 In a note, France Barreto stated that she made a decision based on ethical conduct after Monique Medeiros decided to change lawyers
Photo: SAULO ANGELO / FUTURA PRESS / ESTADÃO CONTENT
André Barreto announced that he would leave the defense of Dr. Jairinho this Wednesday

The defense of Dr. Jairinhoarrested on suspicion of killing his stepson Henry Borel on March 8, he said on Wednesday, 14, that he will no longer represent the councilman. In a note, André França Barreto explained that the decision was made after Monique Medeiros, Henry's mother, who was defended by the same office, decided to change patron and appointed the trio of criminalists Thiago Minagé, Hugo Novais and Thaise Mattar Assad to defend her . "At all times, the constituents affirmed their innocence, which is why there was no impediment to the joint defense of both", points out an excerpt from the note. After the change of Monique, who would change the defense strategy of the teacher, the lawyers of the company France Barreto decided to resign stating that it was based on "ethical conduct, according to which they always guided the performance".
The lawyer also reported that Monique and Dr. Jairinho were notified in advance of the defense's departure. To date, there has been no disclosure of a new name to replace França Barreto. This Tuesday, the social networks created by the couple's joint defense to "clarify the truth" about the crime, which had been last updated the day before the arrest of Jairinho and Monique, had the videos produced by França Barreto deleted and the website with family photos and texts was taken down. In some of the publications, the lawyer explained the couple's relationship with the boy, the possibilities of a domestic accident causing the death of a child and even alleged interests behind a councilor's ex-girlfriend to accuse him of violence against the child. her daughter.
The defense leaves the court on the same day that the Rio de Janeiro Court of Justice decides to maintain the position of Jairinho's councilman, alleging a presumption of innocence and the impossibility of interfering in the legislative branch without a conviction by the suspect. So far, the politician has been detained on a temporary basis for interfering with crime investigations. The delegate responsible for the case, Henrique Damasceno, from the 16th Rio de Janeiro Police Station, stated that he has no doubts about the authorship of the crime by Jairinho and the cover-up by Monique, but awaits the results of expert reports to conclude the case. investigation. Three days after taking on Monique's defense, lawyers for Henry Borel's mother went to the police station on Wednesday to request a new statement from her. In a note released to the press, Thiago Minagé stated that the defense will have a strategy "to act with the truth and work with the facts as they occurred".