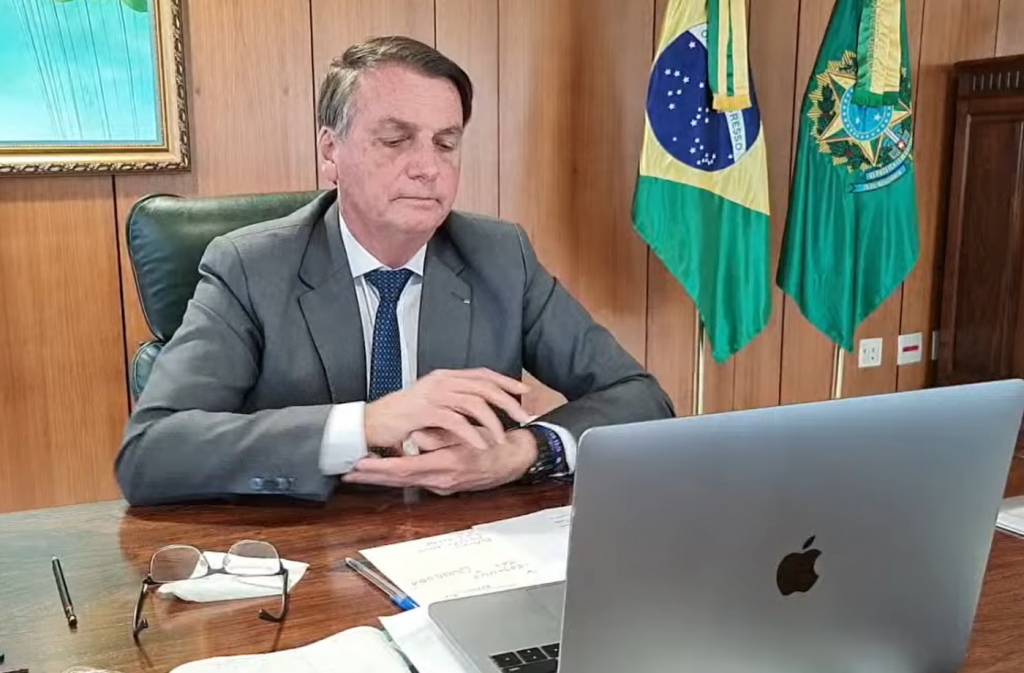 President rebutted criticism of Ciro Nogueira's accusations, saying that if he distances himself from politicians who are defendants, he 'loses half of the parliament'
Jair Bolsonaro/YouTube Video Playback/26.07.2021
President spoke with live radio this Monday

In an interview given to a radio station in Paraíba and broadcast on social networks this Monday, 26, the president Jair Bolsonaro he attributed the federal government's approximation with the center parties to the country's need for governability. "Firstly, we have 513 parliamentarians, almost half in center party positions. if I abandon 200 and a few parliamentarians, I will have a little less than 300 votes and I can't approve anything in parliament, let alone proposed amendments to the constitution. So we have to get closer to the largest number of parties that can bring support for us to govern, to have a vote in parliament. O center is the pejorative name of several central parties, they have been useful for us to approve many things", he said. Bolsonaro gave as an example of help from the parties a proposal in the government's agenda to readjust approximately 50% to "fix the issue of Bolsa Família". "If I don't have support from the Center parties, Bolsa Família cannot be adjusted now for November, December", he calculated.
The president said that the Civil House, the portfolio to which the PP president will be allocated, "has no money in hand" and operates a role of dialogue with members of parliament, a function that would be positive for the senator. Bolsonaro did not dodge the questions about Ciro Nogueira's accusations in the Lava Jato Operation and said: "If I remove from my life congressmen who are defendants or receive or have inquiries, I will lose almost half of the parliament." He recalled that he is also a defendant in the Federal Supreme Court and said that, according to the logic of those who criticize Nogueira, he should not be in the position of president either. "If Ciro or any other minister is tried and convicted, he obviously leaves the government, but at the moment it's what I have to govern in Brasília", the president pointed out.
Still without official reelection candidacy for the year 2022, Bolsonaro said that a number of ministers have been looking for him to talk about their intention to run for state governments, the senate or even for deputy seats in the next election, but he said that none of these conversations has been deepened so far. He also commented on the relationship with the vice president, General Hamilton Mourão, whom he considered as "a last minute choice" and said that the majority of candidates in the country would consider a vice-president that added more people, such as a woman or a candidate from the Northeast. "Mourão does his job, he has great independence. Sometimes it gets in our way a little, but a vice is like a brother-in-law, right? You get married and have to put up with your brother-in-law on your side, you can't send the brother-in-law away, so we're with Mourão without major problems, but the vice position is very important to gain sympathy, whether in a candidacy for president, governor or mayor ", he stated.