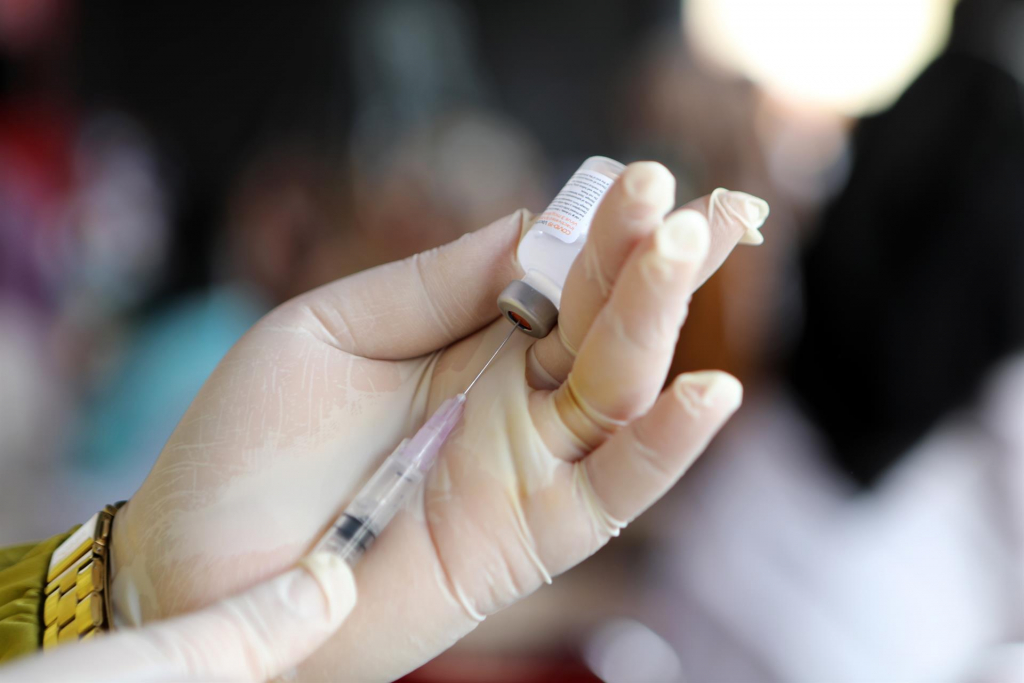 Although they are less susceptible to Covid-19, Chilean authorities have concluded that vaccination of this group is advisable, as about 12% of those infected require hospitalization.
EFE/EPA/HOTLI SIMANJUNTAK
Regarding children under the age of six, experts indicated that information about the vaccine is still lacking to make a decision about its use.

The Public Health Institute (ISP) of Chile authorized, on Monday, 6, the emergency use of CoronaVac in children over six years old. The measure was authorized after studies carried out by specialists from the Chilean Society of Pediatrics and the Chilean Society of Infectology, in addition to ISP. According to the researchers, although children are less susceptible to the disease – between 40% and 47% develop asymptomatic infections – it is advisable to vaccinate them, as there is a risk of developing severe cases. About 12% of those infected in this group require hospitalization. Another reason for immunization is that children carry the virus. CoronaVac is the second immunizing agent used in children under 18 in Chile, after authorization in June for the use of Pfizer in the population aged between 12 and 17 years.
According to the director of the ISP, Heriberto García, it will be up to the Ministry of Health to decide the vaccination strategy. "We have approved the use of Coronavac from the age of six to provide greater use, greater protection for our children, protecting our children, we protect adults, their families and we are generating a shield. Data show that children are increasing the number of infected because they are the ones who are not vaccinated. In this age group there are children who are transplanted, children who need the use of the vaccine, immunosuppressed children and therefore, it is very necessary to expand the age group," he said.
In addition to physical health, there is the psychological and social impact caused by the pandemic on children and adolescents. For Chilean authorities, the vaccination would allow the gradual resumption of activities, such as returning to school more safely. Regarding children under six years of age, experts indicated that there is still a lack of information about the vaccine to make a decision about its use, especially regarding its immunogenicity and efficacy. For this, the results of a clinical study taking place in several cities across the country are awaited, sponsored by the Pontificia Universidad Católica de Chile – in which the Universidad San Sebastián participates – and carried out through a partnership between several hospitals and clinical centers.