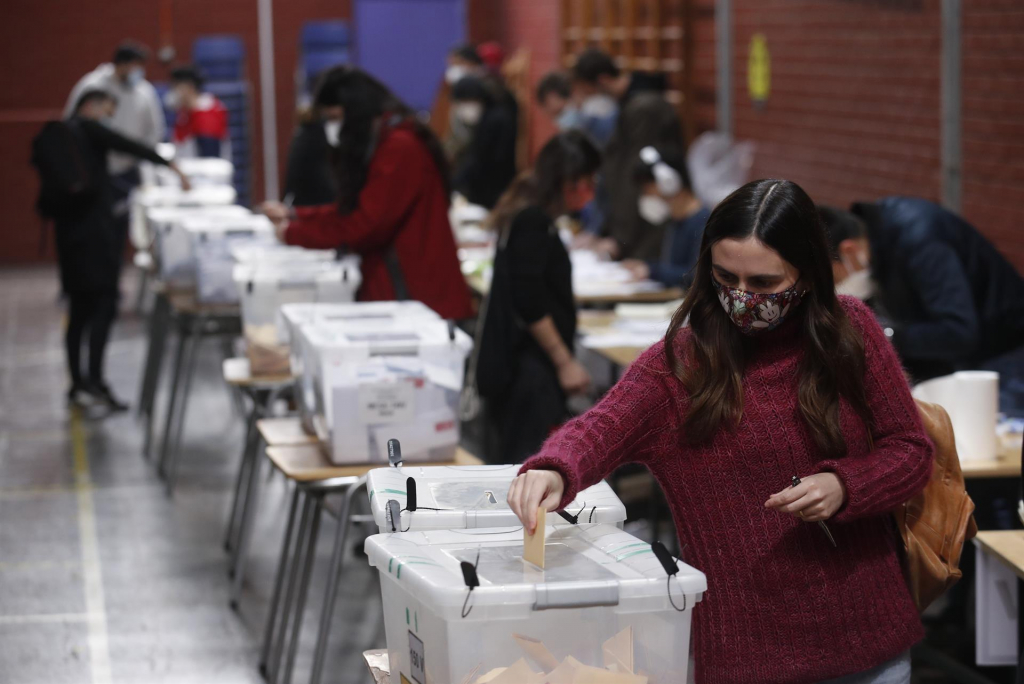 The population is electing the people who will be responsible for writing new laws instead of those inherited by the Pinochet dictatorship; voting was split over two days on behalf of Covid-19
EFE / Alberto Valdés
During the night, ballot boxes were sealed and remained locked in a room guarded by military personnel.

Millions of people participated in the first day of the historic constituent elections of the Chile this Saturday, 15. Some polling stations, especially in the capital Santiago, could not close at 6 pm because there were many people waiting in line and the laws prevent them from being denied the vote.
At the end of the day, the ballot boxes were sealed and transferred to locked rooms, where they remained in the custody of 23,000 military personnel. This week, Interior Minister Rodrigo Delgado explained that representatives of different parties and independent candidates could also stay overnight to ensure that no one had contact with the ballot boxes, thus proving that the process was transparent. As the country divided the vote into two days to avoid crowds, the assemblies were reopened at 8 am on Sunday, 16.
At the end of the process, Chileans will elect 155 citizens to draft a new Constitution to replace the current one, which has been in force since the dictatorship of Augusto Pinochet. The convention will have 17 seats reserved for indigenous peoples and will be egalitarian, something unprecedented in the world and that in a few months will make Chile the first country to have a Magna Carta written equally by men and women. It will also be the first time in its 200 years of independence that Chile will have a Fundamental Law drawn up by a convention of elected citizens, since the three texts it has had so far (1833, 1925 and 1980) have been drafted by bodies not elected by vote popular. The repeal of the current Constitution, the focus of criticism for its dictatorial origin and its neoliberal bias, was decided in a historic plebiscite in October 2020. The creation of a new Magna Carta was one of the main demands of the 2019 protests, which left around 30 killed and thousands injured and were the most serious since the military regime.
* With information from EFE