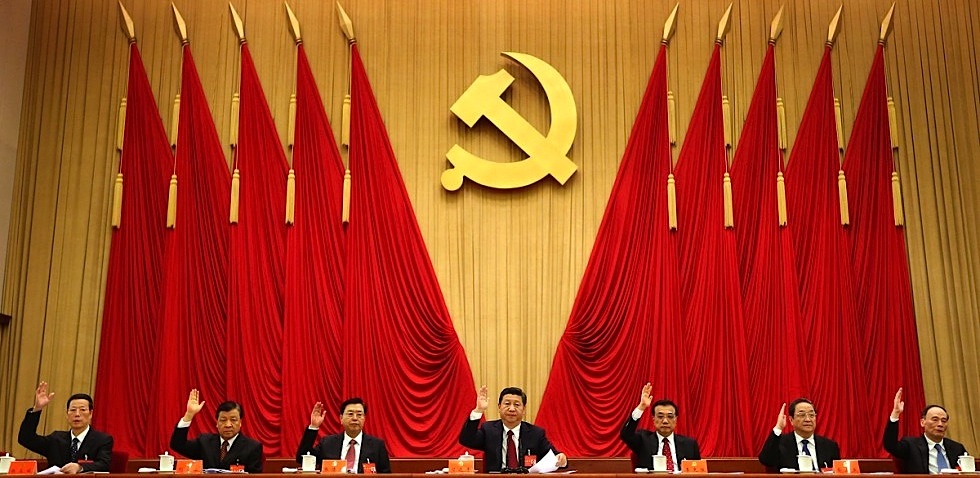 After a meeting between militants, the Chinese Communist Party set as a priority the creation of a new ideological era that will translate into the tightening of ideological control over 1.4 billion Chinese.
This week, the party released a new guideline on ideological and political work, which targets not only its members but also "the whole of society".
Under the chairmanship of the president Xi Jinping, the party began to create the lines that will guide the harshest ideological repression in recent decades, writes the CNN.
The Chinese leader's goal is to impose barriers to "infiltration" of western ideas, and as such wants to establish an aggressive nationalism where academic and press freedoms are suffocated.
"Ideological and political work is the good tradition of the party, a distinct feature and prominent political advantage – it is the lifeline of all its work", cites the CNN, who had access to the party's directive.
A strategy will be transversal to all classes of society, but will have a strong focus on educating young people.
A central part of the campaign is focused on promoting "Xi Jinping's Thought on Socialism with Chinese Characteristics for the New Age," Xi's political doctrine that was written into the party's 2017 constitution.
Since 2017, Xi's doctrine has been frequently studied by party cadres in meetings and also in a mobile propaganda application.
Now, the party wants the general public to improve their "sense of political, ideological, theoretical and emotional identification" with Xi's ideology.
A campaign is already gathering pace to take Xi's doctrine further, especially "in books, classrooms and students' brains", revealed the country's Ministry of Education.
In a statement issued last week, the ministry said primary and secondary schools across the country will begin using Didatic books on "Xi Jinping's Thought on Socialism with Chinese Characteristics for the New Age" back in September.
Last month, the party's Central Committee also approved seven new research centers on Xi Jinping's ideology, adding to the 11 already established. These centers were created by the best universities and think tanks, provincial governments and central government ministries.
The most recent, released last week by the Ministry of Ecology and Environment, is dedicated to "Xi Jinping's Thought on Ecological Civilization."
Others were established for the study of "Xi Jinping's Economic Thought", "Xi Jinping's Thought on Diplomacy" and "Xi Jinping's Thought on the Rule of Law".
However, these efforts are not only noticed in schools and universities. the party seeks harden ideology in all aspects of society, ranging from the internet, to businesses, rural towns and urban residential communities.
Wu Qiang, a political analyst in Beijing, says the campaign is part of Xi Jinping's move to further consolidate his power and garner public support ahead of the party's 20th congress, which will take place next year.

ZAP //