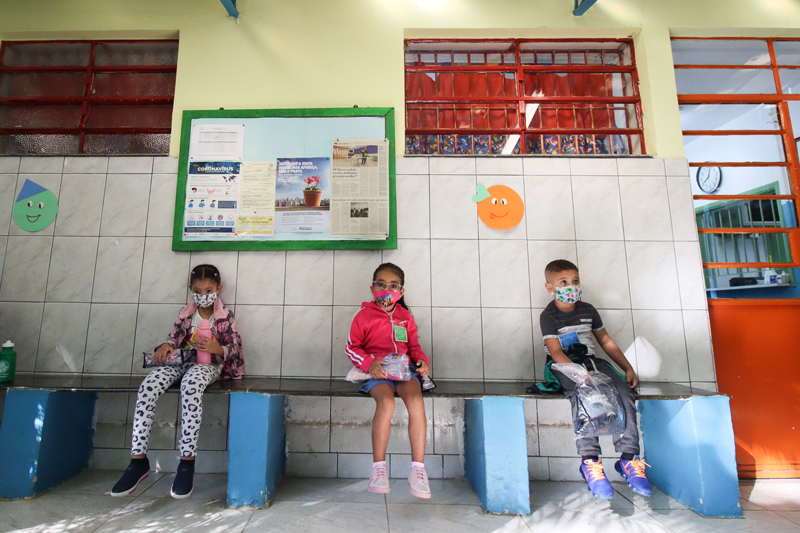 Return is still optional and will be at the discretion of the parents or guardians; expansion takes place based on decisions by health authorities and health surveillance
DEIVIDI CORREA/ESTADÃO CONTENT
Students who make up the risk group must remain in remote care

The mayor Ricardo Nunes, the Municipal Secretary of Education, Fernando Padula, and the Municipal Secretary of Health, Edson Aparecido, announced this Sunday, 29, the authorization for day care centers and school units that serve babies and children from zero to 3 years old, in public and private networks in the capital, resume 100% face-to-face service from September 8th. The expansion takes place based on the decisions of the health authorities and health surveillance, which guarantee the safety of the measure. "We are gradually working towards the resumption of classes, always following the reports that the Health Department has been doing, always thinking about people's safety", informed the mayor during a press conference.
Since August 2, the service limit of schools has been expanded according to their physical capacity, respecting the distance of one meter between one student and another. The exception was for day care centers that were authorized to serve up to 60% of children, without a rotation scheme. Schools must ensure compliance with sanitary prevention protocols, such as the use of masks, gel alcohol and environmental sanitation. The recommendation is for people with any symptoms of Covid-19 follow the protocols already defined. On the other hand, students who make up the risk group must remain in remote care.
The face-to-face return is still optional, at the discretion of parents or guardians, provided that they commit to the resolution of activities remotely, while the emergency period caused by the new coronavirus pandemic lasts, in accordance with Law number 17,437, of 12 of August 2020. EMEIs and elementary schools are still authorized to serve students in their entirety, according to their capacity, as long as they maintain a distance of one meter between one student and another, in accordance with government rules of State. The units can also adopt a weekly rotation system in a maximum of two classes to assist students. All safety and prevention protocols are maintained.