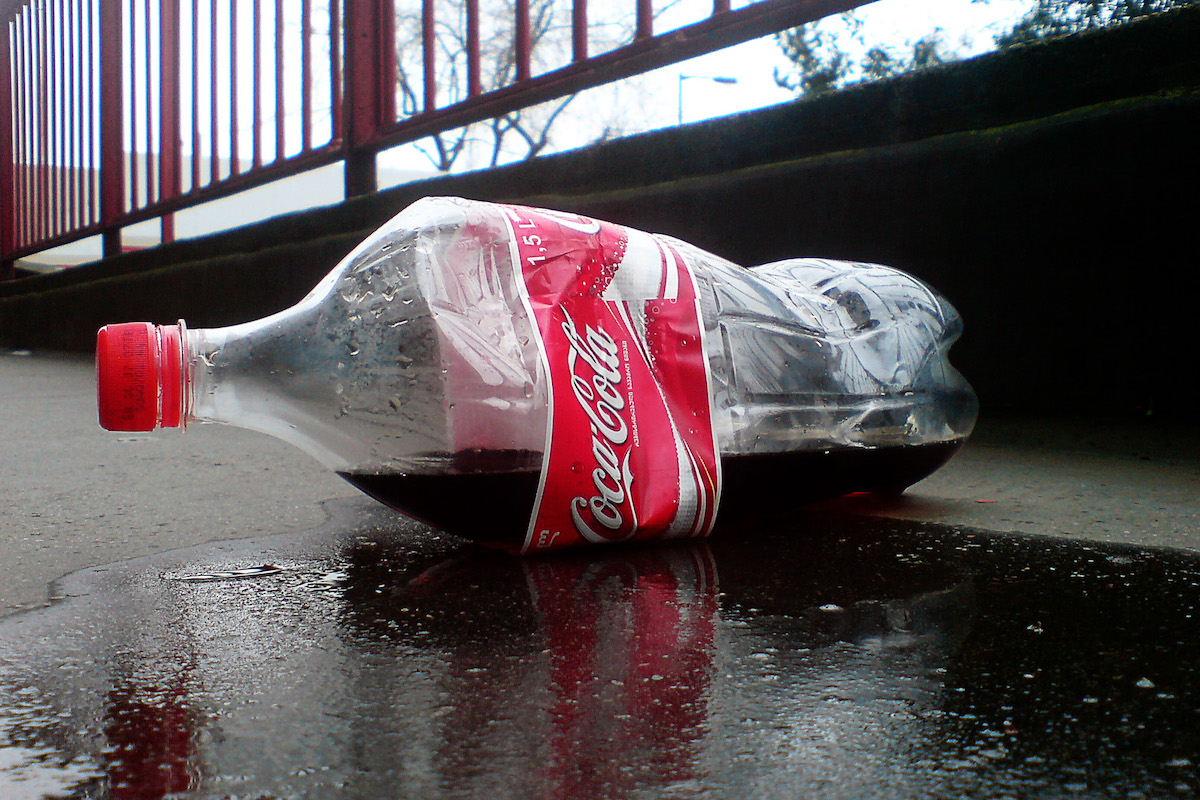 Coca-Cola will start selling its soft drinks in bottles made from 100% recycled plastic material. The guarantee was made by the company and aims to combat plastic waste and reduce carbon emissions.
The new bottle will be launched this month, will have about 39 ml of soda and will be sold by about $ 1.59. It will be produced for normal Coca-Cola, Coca-Cola Diet and Coca-Cola Zero Sugar and Flavors, but for now it will only be available in the USA, more specifically in the states of Florida and California.
With the novelty, Coca-Cola hopes to reach younger consumers – under 25 – who are increasingly concerned with the environment and are looking for sustainable packaging in the products they buy. We are a family owned and operated business.
"We have been listening to consumers and they have said they want something easier to consume," he said. Alpa Sutaria, Coca-Cola's general director of sustainability, to CNN. "We took the opportunity to make a bottle with 100% recyclable plastic", he explained, justifying the company's decision.
Based in Atlanta, Georgia, the company revealed that the new recycled bottles could help reduce plastic use by more than 20% in North America, compared to data recorded in 2018.
"It is a unique opportunity to make a difference in the global plastic crisis", said Alpa Sutaria.
The official points out that developing the new packaging was a "labor of love and great innovation" for Coca-Cola. The recycled plastic is cleaned, crushed and made into grain-like flakes before being transformed into a new bottle.
In recent years, Coca-Cola has been severely criticized for actively contributing to plastic waste. Last year, the company was named the biggest plastic polluter in the world by the environmental company Break Free From Plastic. Your logos and brands were found in 13,834 plastic parts in 51 countries, often discarded in public spaces such as parks and beaches.
Thus, in 2018, Coca-Cola announced the initiative "World without waste" with the aim of, by 2030, collecting and recycling a bottle or can for each one it sells. According to Sutaria, the new bottle is a "big step in that direction".
The multinational is not the only company with the aim of reducing pollution. Nestlé also announced last year that it is spending about $ 2 billion on similar initiatives.

Ana Isabel Moura, ZAP //