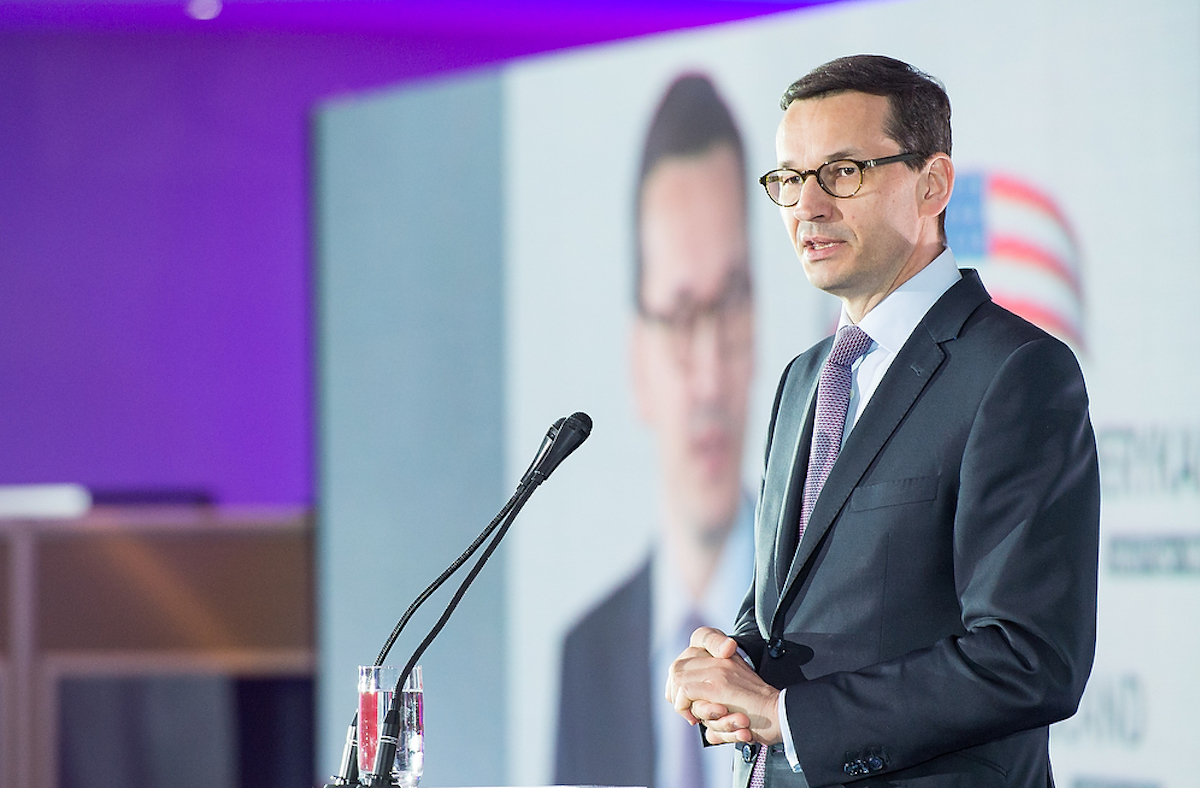 A request addressed by the European Commission to the European Court of Justice aims to ensure compliance with the decision that required, among other things, the dismantling of the Disciplinary Chamber of the Supreme Court of Poland.
A Poland may have to pay daily penalties following a request from the European Union to the European Court after the country has breached with the suspension decision of the Disciplinary Chamber of the Supreme Court, as well as other parameters of Polish law. For the European authorities, these decisions call into question the functioning of the country's judicial system, as well as the independence of justice.
As Público writes, the Brussels decision comes within the scope of infringement proceedings opened against Poland in 2019 e 2020, after the approval of new legislation for change the functioning of the justice system in the country.
In reaction to the ad, Sebastian Kalet, Polish Secretary of State for Justice, wrote on Twitter that the Commission's stance could be interpreted as "an act of aggression" against Poland. "The European Commission is trying, illegally, to block funds and apply sanctions", he wrote, without referring to the illegalities committed by the government to which he belongs.
On July 14, the European Court ordered Poland to suspend much of its disciplinary system of judges, namely the possibility of punishing judges for their decisions, a measure to undermine their independence. In August, the country promised that it would dismember the Chamber, despite the Commission's understanding that it is still in operation.
"The Disciplinary Chamber continues to function and decides against the judges, despite the fact that all its activity was, supposedly, suspended", said Vera Jourová, vice-president of the European Commission. "The decision of the European Court of Justice must be respected throughout the European Union. This is essential to build and guide the necessary trust between member states and citizens," he concluded.
The official assured that the Commission remains available to work with the Polish authorities in order to find solutions.
The European Commission, in its complaint, did not propose any value for fines, which are intended to encourage the Polish Government to change procedures as quickly as possible. As The Guardian recalls, a similar situation happened in 2017 also between the Commission and Poland, with the country being subject to daily fines of 100,000 euros for illegal destruction of the Białowieża forest.
In a parallel situation, the European Commission announced that it will also launch legal actions against Poland for non-compliance with the decision of the European Court of Justice. Despite these decisions, there are those who point the finger at the European authorities for being too lighthearted in managing the problem.

ARM //