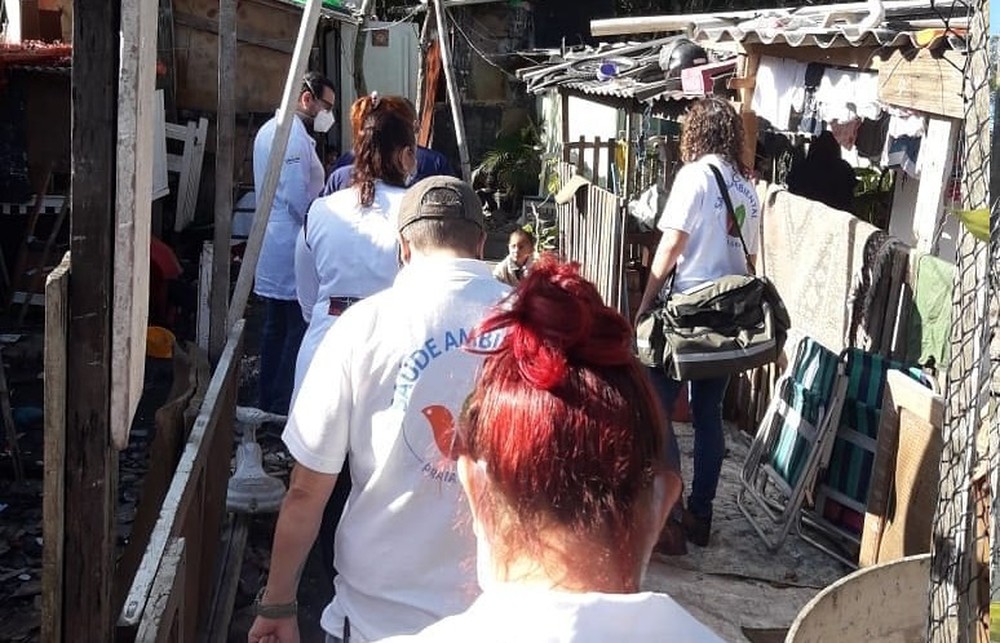 Residents believe that obstacles on the way out of the favela are directly linked to infection, but the local government says barriers were put in place to prevent construction in the area.
Praia Grande City Hall/Disclosure
Images of actions against human scabies in Praia Grande were released by the local city hall

Residents of a favela in the city of Big beach, on the south coast of Sao Paulo, are facing an outbreak of scabies, a disease popularly known as human scabies. The health problem was further aggravated when the city hall closed the community's entrance with concrete blocks. The access, blocked this Friday, 16, prevents the passage of any vehicle, including ambulances and, if necessary, fire engines. The city says the blockade is to prevent new irregular construction, but residents are suspicious of the information, as the barrier was made when the scabies outbreak got out of hand. Community representatives said city officials had appeared to provide medical care to residents.
The Municipality of Praia Grande, in turn, reinforced that the barriers at the entrance of the community were erected to prevent invasions and constructions in the area, considered to be of environmental preservation. Just this Saturday, 17, residents managed to remove a concrete block to open access. The municipality's Health Department stated that residents diagnosed with the disease were treated and are being monitored. On June 28, 336 consultations were carried out, with 82 medical consultations. Children are the ones who suffer most from the disease. The itching causes inflammation of the skin and some people have been hospitalized.
*With information from reporter Elisângela Almeida