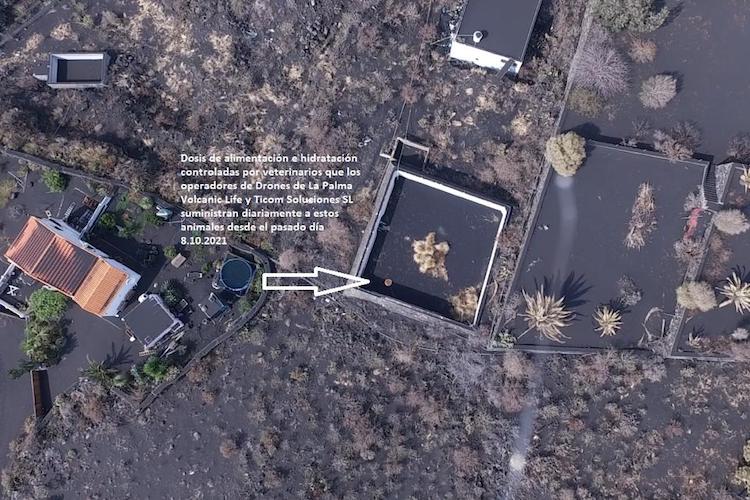 Two Spanish companies use drones to feed the animals that are trapped in the middle of the lava thrown up by the volcano of La Palma.
At a time when lava spreads across the island at a very fast pace, access to some areas is increasingly difficult.
Currently, there are many trapped animals between the lava launched by the Cumbre Vieja volcano and, as such, two companies found an alternative to help them: through the use of a drone they are given water and food.
The local government thanked the two companies for their collaboration, which proved vital in locating and caring for the animals.
In a statement from the government of La Palma, it can be read that: "Both companies reported that will continue with the work, which take place for the fifth consecutive day, as long as weather conditions permit".
the work of Volcanic Life e Ticom Solutions SL it also undergoes veterinary follow-up, choosing, for example, what type of feed is indicated for each animal.
The animals are trapped in the upper Todoque area, in Los Llanos de Aridane, a place where access by land is impossible due to the high temperatures and lava.
On the other hand, another concern of the local authorities is to manage to save domestic animals from the areas most affected by the eruption.
The molten rock flows devastated nearly 600 hectares and 1200 buildings, and forced thousands of people from their homes, Spanish authorities ordered 700 more residents to flee their homes on Tuesday.
The lava flow from the volcano, which erupted on September 19, continues to slowly advance, threatening other parts of the island.

ZAP //