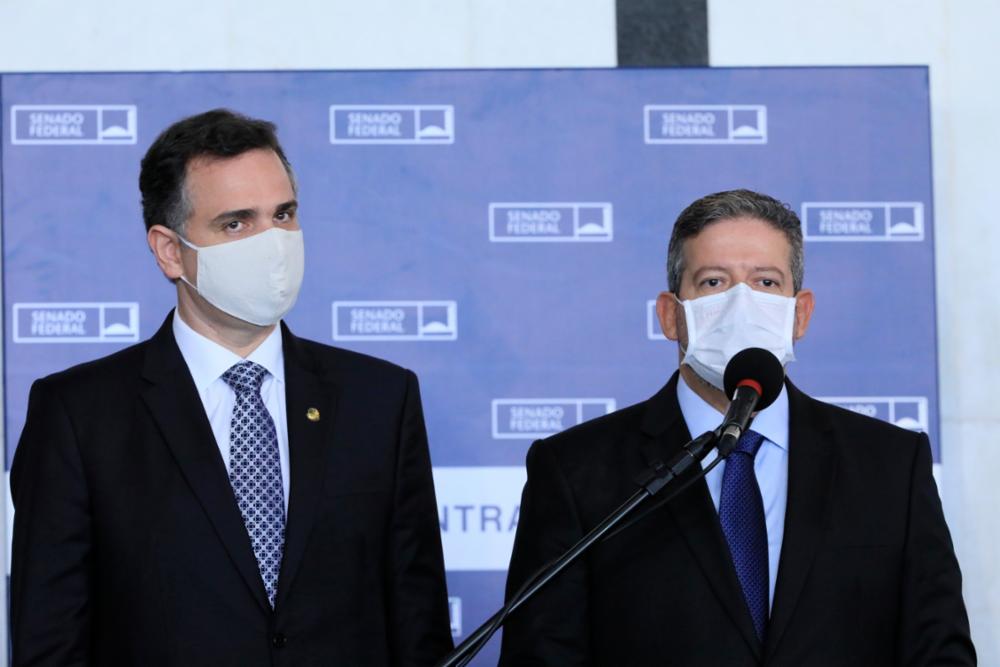 Presidents of the Senate and the Chamber will meet this Monday to discuss measures that can speed up vaccination in the country and ensure the protection of the population
Luis Macedo / Chamber of Deputies – 03/02/2021
Articulation occurs at the time when governors speak of a 'national pact' against the coronavirus

Senate presidents, Rodrigo Pacheco (DEM-MG), and the Chamber of Deputies, Arthur Lira (PP-AL), will meet, this Monday afternoon, 8, to discuss the implementation of measures together with the governors and with the Ministry of Health against the advance of the new pandemic coronavirus in Brazil. With the collapse of hospital networks in several regions, the country is experiencing the worst moment of the health crisis in a year – between Saturday, 27, and Saturday, 6, more than 10,000 deaths caused by the disease were recorded.
According to the Young pan, Pacheco and Lira discuss the creation of a "crisis cabinet", formed by the governors and members of the federal government, so that measures can be defined to accelerate vaccination in the country and guarantee the protection of Brazilians – according to data from the secretariats of Health of the 26 states and the Federal District, only 1.28% of the population received the second dose of immunizers against Covid-19. In the last week, Brazil broke the record of deaths caused by the disease on two consecutive days. On Tuesday, 2, 1,726 deaths were recorded in 24 hours; on Wednesday, 3, that number rose to 1,840.
The Pacheco and Lira meeting takes place at the same time that the governors are discussing the creation of a "national pact" to halt Covid-19's progress in the country. As Prime Time Zone showed, state managers are studying adopting restrictive measures together, which should remain in effect until at least Sunday, 14. The idea was proposed this Sunday, 7, by the governor of Piauí, Wellington Dias (PT), and accepted by most of the governors . To date, 21 states and the Federal District have agreed to the initiative.
The States of Piauí, Paraíba, Bahia, Rio Grande do Norte, Pernambuco, Rio Grande do Sul, Santa Catarina, Mato Grosso, São Paulo, Pará, Federal District, Alagoas, Minas Gerais, Ceará, Sergipe, Goiás, Maranhão, Amazonas, Paraná, Espírito Santo, Rio de Janeiro and Amapá.