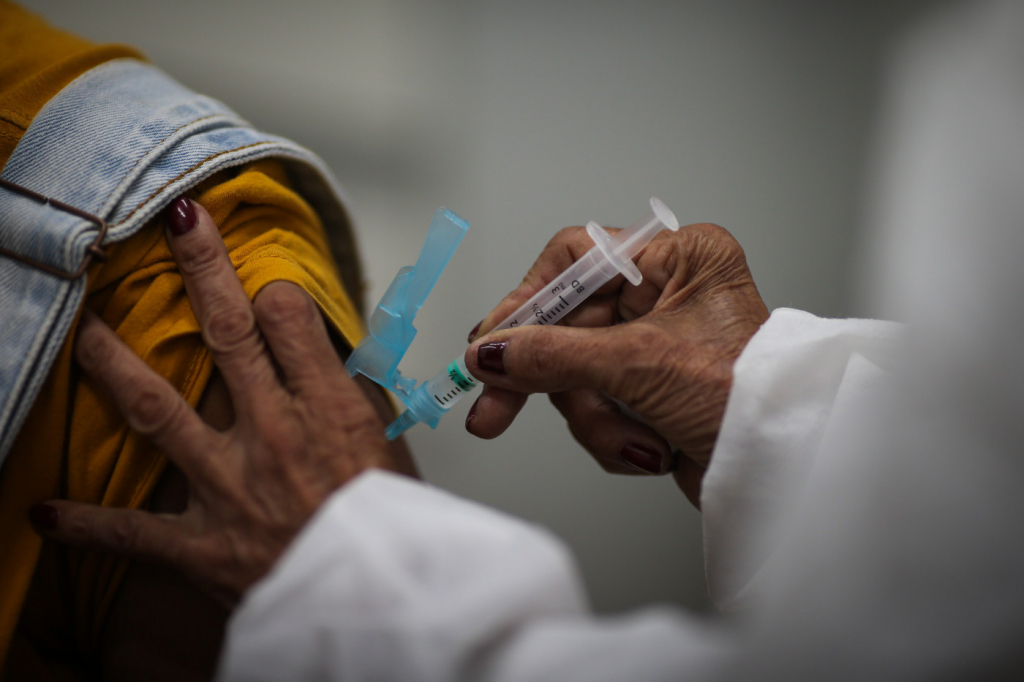 According to the City Hall update, groups will be immunized on Thursday and Friday; check the vaccination schedule in the capital
FILIPE BISPO/PHOTOARENA/ESTADÃO CONTENT
From today until Wednesday, 14, the 37-year-old group is targeted for vaccination

In the city of São Paulo, the calendar of vaccination against a Covid-19 was anticipated this Monday, 12. With the City Hall update, people aged 36 can be immunized from this Thursday, 15. Those who are 35 years old will be able to receive the immunizing agent on Friday, 16. About 300 thousand citizens integrate both age groups in the capital. From today until Wednesday, 14, the 37-year-old group is targeted for vaccination. To receive doses against the coronavirus, residents must present proof of address in the city and identification document. So far, 6,010,142 people have received the first dose of immunizing agents in the capital, while 1,770,693 have taken the second dose. In addition, 295,019 residents were vaccinated with Janssen, the single-dose immunizer.
Vaccination calendar in the city of São Paulo:
Monday 12th until Wednesday 14th: 37 years old;
Thursday 15: 36 years old;
Friday 16: 35 years old;
Saturday 17: Recap from 35 to 37 years old and second dose application for all groups.
Vaccination against Covid-19 is advancing in the capital! From today (12) to Wednesday (14), 37-year-olds can be immunized. On Thursday (15), it is the turn of the 36-year-old population and on Friday (16), the 35-year-olds. pic.twitter.com/M7obvbbQ1B

— City of São Paulo (@prefsp) July 12, 2021