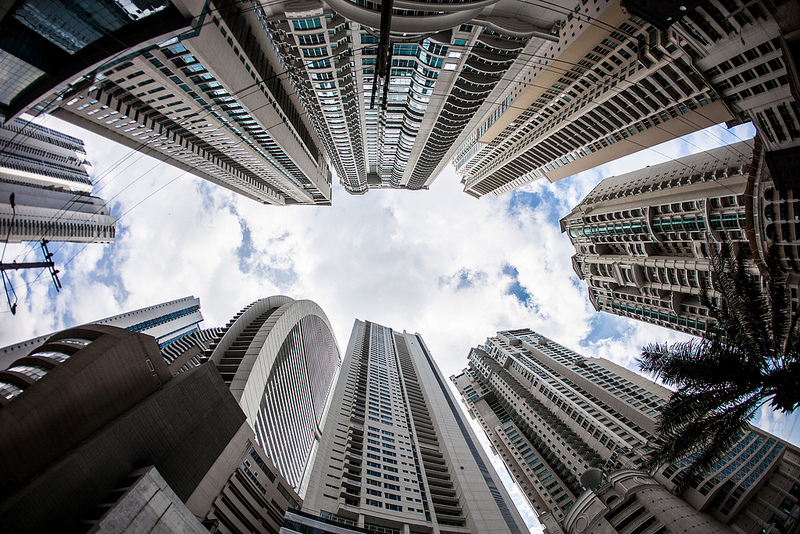 The ventilation ducts of bathrooms in old buildings are connected between floors and, in specific cases, can be a way of contagion of covid-19, reveals the Spanish newspaper The country.
After analyzing the path that air takes (and the virus it carries) between different houses, the The country explains that ventilation ducts in old buildings may explain some of the cases of transmission of unknown origin.
It happened in the building of 97 residents in Santander, Spain, which, in June, had to be isolated after 17 cases of infection were confirmed in four different apartments – all connected through the ventilation ducts bathrooms.
According to the Spanish publication, the problem arises only in the oldest buildings, built before the entry into force (in Spain, in 1977) of the legislation that requires the bathrooms of each apartment to have independent air vents, which are then channeled to the general conduit of buildings – instead of just being covered by grates, without any type of piping, and with direct connections between houses.
Nowadays, in Spain, only 37.7% of existing buildings do not have this system air filtration systems or even more efficient systems, provided by electric extractors, made mandatory by law in 2006.
It is in old buildings, and especially in interior bathrooms, without windows, that the air (contaminated or not) continues to be able to circulate freely between apartments, through simple grilles without filters.
In just five minutes the air set in motion by the opening of a door or window, the operation of the kitchen hood or the difference in temperature, can be transferred entirely from the bathroom of an apartment to that of the neighbor.
However, keeping windows open, lowering the toilet lid and installing valves to prevent air from entering the ducts can help reduce risks, experts suggested to the newspaper.
An epidemiological study carried out in South Korea concluded that the eight infected with SARS-CoV-2 in five apartments in the same building in Seoul had "no other possible contact" with each other if not made possible by the transmission of air between the houses.
As early as 2003, and according to the World Health Organization, the SARS outbreak caused more than three hundred cases and 42 deaths in Amoy Gardens, an apartment complex in Hong Kong, which will also have been disseminated through this route.

ZAP //