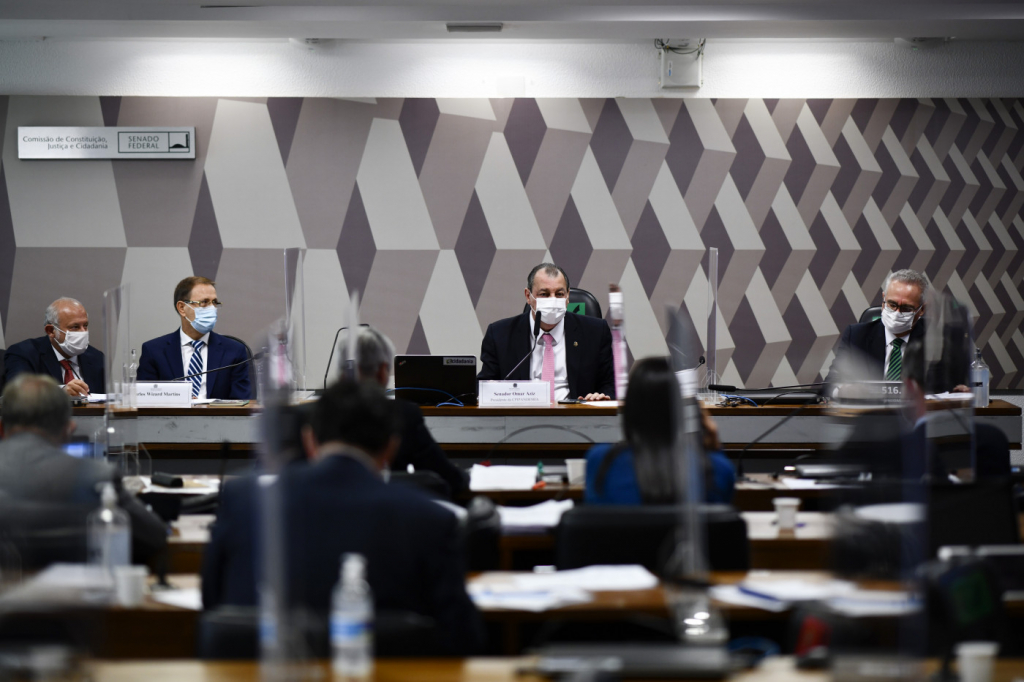 It is expected that the first week of work will receive, among the deponents, the partner at Necessidade Medicos Francisco Maximiano, the former employee of the Ministry of Health, Elcio Franco, and the deputy Ricardo Barros
MATEUS BONOMI/AGIF – PHOTOGRAPHY AGENCY/ESTADÃO CONTENT
The top of the collegiate hopes to deepen investigations of the Covaxin and Davati cases

A CPI to Covid-19 closed the work of the first legislative semester. With the parliamentary recess, the commission should only have testimonies again on August 3rd. The top of the collegiate hopes to deepen investigations of the cases Covaxin and Davati. The senators are also already thinking of deponents for the first week of August: the partner at Necessidade Medicos Francisco Maximiano, the former number two of the Ministry of Health, Elcio Franco, the former advisor to the portfolio Coronel Blanco and the deputy Ricardo Barros. In addition, the senator Randolfe Rodrigues (Rede) expects the final report of the CPI to be presented in September. As for the recess, the focus, according to him, is to analyze documents. "Breaks of banking, fiscal and telematic secrecy are one of the priorities for analysis in the coming days. We are going to devote these two weeks to this and do not rule out any possible step. Then the direction of the CPI must analyze via pertinence", he stated.
In a minority of the CPI, government officials criticize the work of the collegiate and the fact that the investigations have not targeted cases of embezzlement of federal funds in states and municipalities, as well as not having investigated the Consortium Nordeste. In the senator's view Marcos Rogério (DEM) no evidence of corruption no federal government. "The CPI so far has only produced narratives, false accusations. He didn't really investigate, he didn't look for proof, evidence, he didn't look at the facts. They just try to make narratives seen as evidence. Narratives are not evidence, neither in the CPI nor in any other place that carries out a minimally serious investigation", he points out.
In the last statement before the recess, the representative of Davati, Cristiano Carvalho, stated that he did not condone with an alleged bribe in the purchase of vaccines. The company entered Covid-19's CPI radar after military police officer Luiz Paulo Dominguetti, also from the company, reported the case. He accuses former Health Ministry director Roberto Dias of asking for an extra dollar for AstraZeneca doses under negotiation. Also on Thursday, the commission requested access to documents involving the purchase of Covaxin and to the contents of the PF's inquiry into Need. The requests involve the Federal Police, the Ministry of Health, the Revenue and the Army.
*With information from the reporter Levy Guimarães