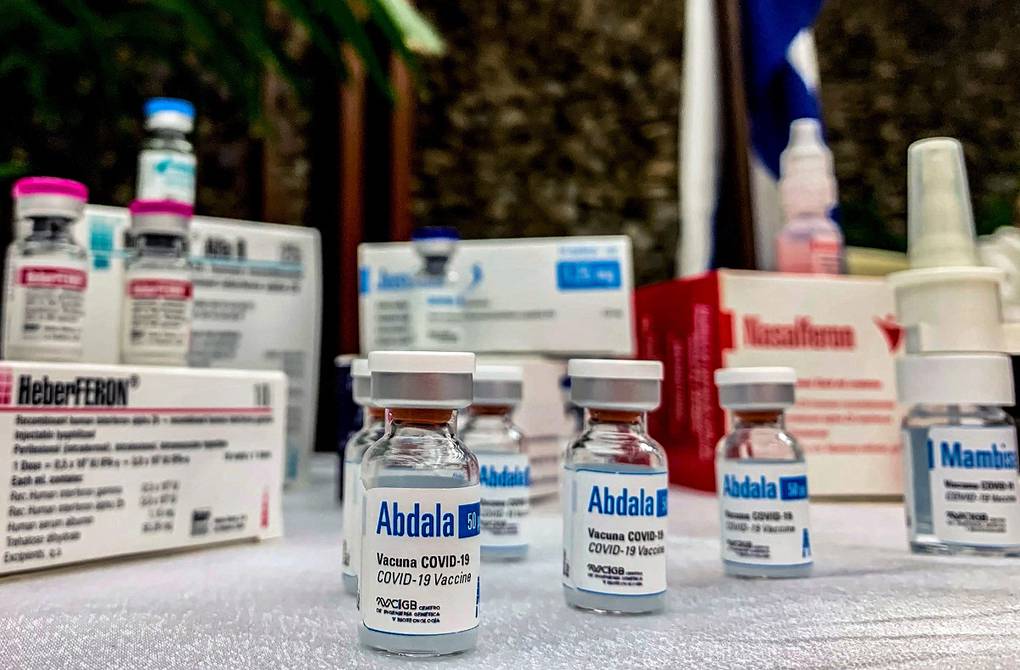 Pediatric clinical trials are being carried out in the country with the Abdala and Soberana 02 vaccines
disclosure
Abdala vaccine will be used in this age group of the population

Cuba announced this Wednesday, 15, that as of September it will immunize against the Covid-19 the population between 3 and 18 years of age, with two of the five experimental vaccines developed by scientific institutions on the island to fight the pandemic. The announcement was made by Cuban Prime Minister Manuel Marrero during a televised address, in which he also ratified the government's projection to vaccinate the population over 19 years of age before the end of 2021. Currently, two pediatric clinical trials are being carried out in the Caribbean country, one of them with Abdala, the first Latin American vaccine against coronavirus, which was designed by the Center for Genetic Engineering and Biotechnology (CIGB). Abdala has shown 92.2% effectiveness in clinical trials and has emergency use authorization from the State Control Center for Medicines, Equipment and Medical Devices (Cecmed), the Cuban regulatory authority. Starting this Thursday, the trial with three doses of the vaccine will include 592 volunteer children and adolescents aged between 3 and 18 years who live in urban areas in the municipality of Camagüey, in the province of the same name, in central-western Cuba.
Another experimental vaccine on the island, the Sovereign 02, is currently being tested in a pediatric trial called Sovereign-Pediatrics, which started the application of the second injection in a group of 25 adolescents between 12 and 18 years of age. The combination of two doses of Soberana 02 with a booster dose of Soberana Plus showed in preliminary analyzes an efficacy of 91.2% to face the coronavirus, according to the Finlay Institute of Vaccines. On Wednesday, Marrero said that almost 60% of the Cuban population will be fully vaccinated by the end of August and 80% will have at least one dose of their vaccines inoculated by then. He also assured that there is no difficulty for the entire population of Havana over 19 years of age to be fully immunized with the three doses this month.
A World Health Organization (WHO) establishes that, for an immunizing agent to be considered a vaccine, it must demonstrate an efficacy equal to or greater than 50%. Abdala and Soberana 02 have already been administered to tens of thousands of Cubans as part of health intervention studies and in parallel with clinical trials. Cuba is not a member of the mechanism Covax, which was created to give low- and middle-income countries access to vaccines, did not even acquire them on the international market. Cuba is not the first country to vaccinate children. The United States has been vaccinating teenagers aged 12 and over since May. Italy, United Kingdom, Israel, Hungary, San Marino, Austria, Switzerland and Lithuania also already vaccinate this age group. Other countries such as Chile, Canada, Japan and Hong Kong have already approved immunization for children and adolescents, but the children's calendar has not yet started.
*With information from EFE