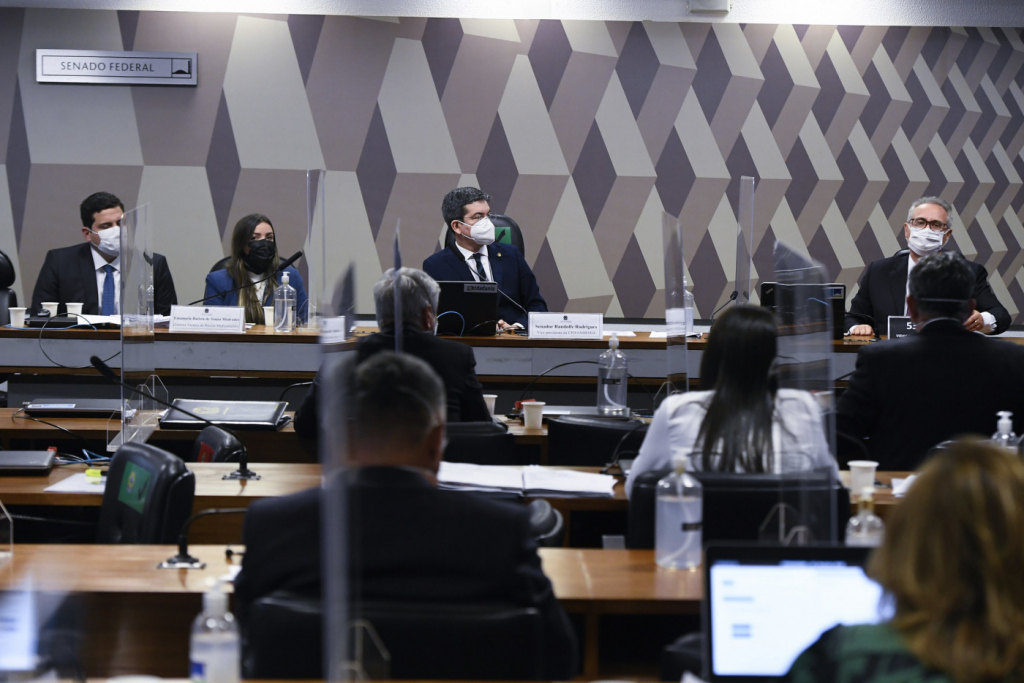 A survey shows that 67% of respondents follow the commission's work; at the same time, corruption in the purchase of vaccines is the most known subject investigated by the population.
Jefferson Rudy/Senate Agency
Of the Brazilians who follow the collegiate, 66% believe that the debates are very important for the country

The interest of the population in the work of the CPI to Covid-19 have increased over time. According to a survey carried out by the DataSenado Institute, 73% of Brazilians are aware of the existence of the commission — a number higher than that registered in May, when the index was 65%. Approximately two thirds, or 67% of those interviewed who said they knew about the CPI said they were following the work of the Parliamentary Inquiry Commission (CPI). Of this group, 66% believe that the creation of the collegiate and the debates raised by parliamentarians are very important for the country. The survey also assessed the impact of the collegiate on the way the population sees the attitude of the government before the pandemic. For 73% of respondents, Brazil has started to buy immunizations against the coronavirus later than it should. Among these, 74% attribute the delay to the president Jair Bolsonaro and 97% believe that if vaccines had been purchased earlier, the number of deaths would be lower.
Bolsonaro is considered by 40% of those interviewed by the DataSenado as the main responsible for the country's performance in the fight against the pandemic, followed by the general population and by the governors. Among the matters investigated by the CPI, the corruption when buying vaccines is the best known by the population that has followed the work of the commission, being cited by 84%. Then comes the indication of the so-called covid kit for early treatment, cited by 52% of respondents. The survey also brings data on the impact of the health crisis on the lives of Brazilians. Six out of ten respondents said their lives had worsened since the start of the pandemic. In addition, 40% of Brazilians believe that the year 2021 is worse than the previous year. On the other hand, 24% think that 2021 is the same as 2020 and another 34% think it is better. These results show that, currently, the perception of Brazilians about 2021 is better than that observed in a survey carried out by the DataSenado in March.
*With information from the reporter Antônio Maldonado