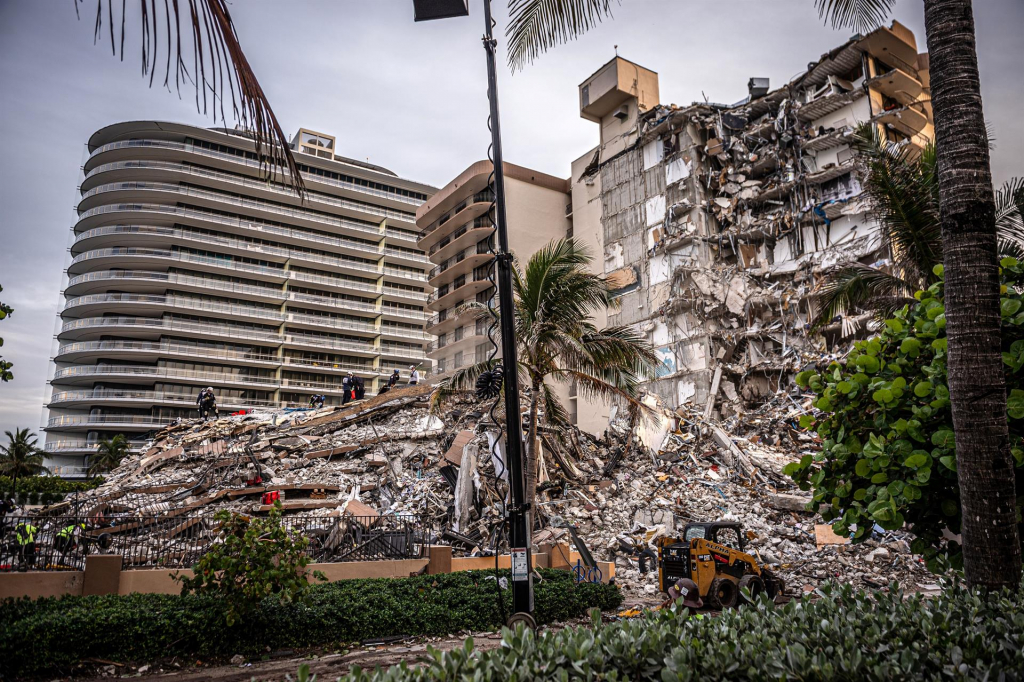 Miami-Dade County Mayor Daniella Levine Cava said there are now 117 people missing due to the collapse, while 191 escaped alive.
EFE / Giorgio Viera
Of the 28 dead, 26 were identified by the authorities.

Another body was removed this Monday, 5, from the rubble where the building Champlain Towers South was erected in the town of Surfside, in Miami, US USA, bringing the number of victims of the 11-day landslide to 28. The Mayor of Miami-Dade County, Daniella Levine Cava, stated that there are now 117 people missing due to the collapse, while 191 escaped with their lives. Among the 28 dead, 26 were identified, two of them yesterday: the couple Ingrid Ainsworth, 66, and Tzvi Ainsworth, 68, who lived in Australia for 20 years. Levine Cava highlighted the additional difficulties created today by rain and lightning for rescuers who have resumed their work. The activity had been interrupted last Sunday by the demolition of the part of the building that did not collapse after the collapse.
The demolition was done for safety reasons because there was a risk that the 12-story structure could fall due to rain and winds from tropical storm Elsa, which is due to hit the Florida Keys on Tuesday and then ascend the west coast of the state heading to the extreme northwest. Miami-Dade is not on the predicted path, but the climatic instability created by Elsa, who touched land in Cuba this Monday is already being felt in this part of Florida. The Mayor of Surfside said that after the demolition, rescuers were able to search for the first time the entire area occupied by the building, which was built in 1981 and has had structural problems since 2018 at least.
*With information from EFE