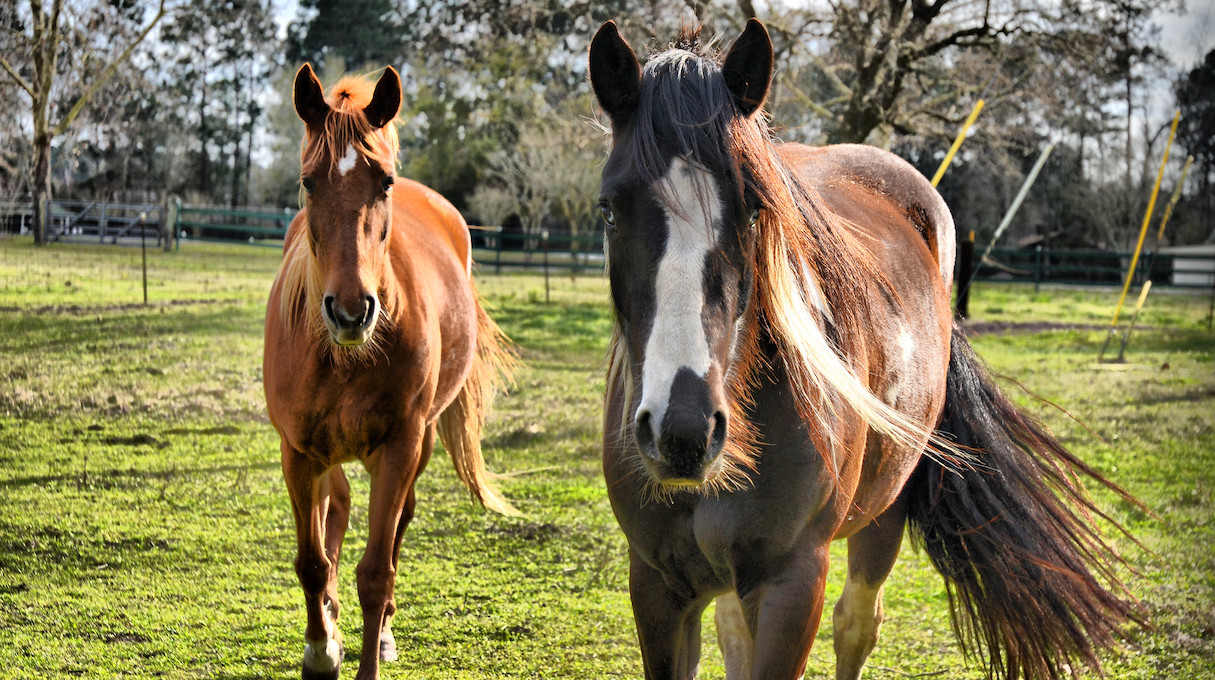 Not taking horse medication seems like an obvious thing, but apparently it isn't. Despite doctors' warnings, many deniers are taking an animal dewormer to protect themselves against covid-19.
After hydroxychloroquine – a drug used to treat malaria that became popular among covid patients after Donald Trump and Jair Bolsonaro's recommendations – there is a new drug being taken to treat coronavirus against doctors' recommendations.
A Ivermectina is a familiar name for those who own horses or cows, as it is used as a dewormer for animals. However, this has not stopped the rush to buy because it is supposed to be an alternative treatment to vaccination and effective against covid-19.
In the United States, pet product suppliers are out of stock of the medicine and Amazon goes the same way. The Centers for Disease Control and Prevention has also published data showing that people are getting the drug with prescriptions. Before the pandemic, the average was 3600 recipes per week, in mid-August, there were already 88,000.
Twelve stores in Oklahoma have already revealed to the KFOR news channel that they have no way to restock the product and that they have even posted signs saying "please don't eat". "Ivermectin is sold out within hours of shipment. We haven't received shipments for two weeks. I think it's because people are consuming"says one of the stores.
In Memphis, the situation is similar, with shelves full in stores, with the exception of Ivermectin. "They are sending a certain amount per store, I suppose, and when I order normally, I'm not receiving it. I asked my rep what was going on and she said everyone wants it for covid, so they're sharing it," store owner Heather Lewis tells the local press.
Modern Pet Food in Texas tells ABC 13 that they typically sell 10 packs of the drug a month, but that this figure has skyrocketed to "between 50 and 100" in recent times. "We saw a huge growth in sales", says Trace Menchaca, owner of the store.
A local television station in Las Vegas also tells the story of a store where people show up saying they are on the "Ivermectin plan", despite the hanging sign warning them not to eat.
Store employee Shelly Smith explains that a customer told her he has been taking Ivermectin and that the only side effect he has felt is "not being able to see in the morning." To control mass purchases, the store now requires a photograph of the client with his horse to sell or dewormer.
"I don't want people to take a horse dewormer because it's a horse dewormer. They need to prove to me that they have a horse to sell this product, because they shouldn't take it. this is not for humans"says Smith.
And it's not. The Food and Drug Administration (FDA) has already gone public recommending that people stop taking Ivermectin, which is only approved for treatment in humans at doses very different from those used for animals and only in specific cases of parasitic worms, lice on the head or to treat rosacea.
The FDA has also not approved Ivermectin to treat covid-19 and the drug is not anti-viral – meaning it does not cure viruses. "you are not horses. You are not cows. Seriously, guys. Stop", wrote the entity on Twitter.
A March study tested the drug's use in mild cases of covid-19 and concluded that there was no benefit. Ingestion can also cause dizziness, heart rhythm problems and lower blood pressure.
Deniers claim that the drug prevents infection, but even if that were the case, the dose needed would be toxic, as the versions used in animals are very more concentrated than those suitable for human use.
Despite warnings from experts, Republican Senator Rand Paul has joined the conspiracy. A court case in the state of Ohio also ended with a judge's order going force a hospital to prescribe Ivermectin to a 51-year-old covid patient who has been battling the disease since July
The order was made by the patient's wife. There are also similar lawsuits filed in Chicago and New York that want to force hospitals to give the drug.

Adriana Peixoto, ZAP //