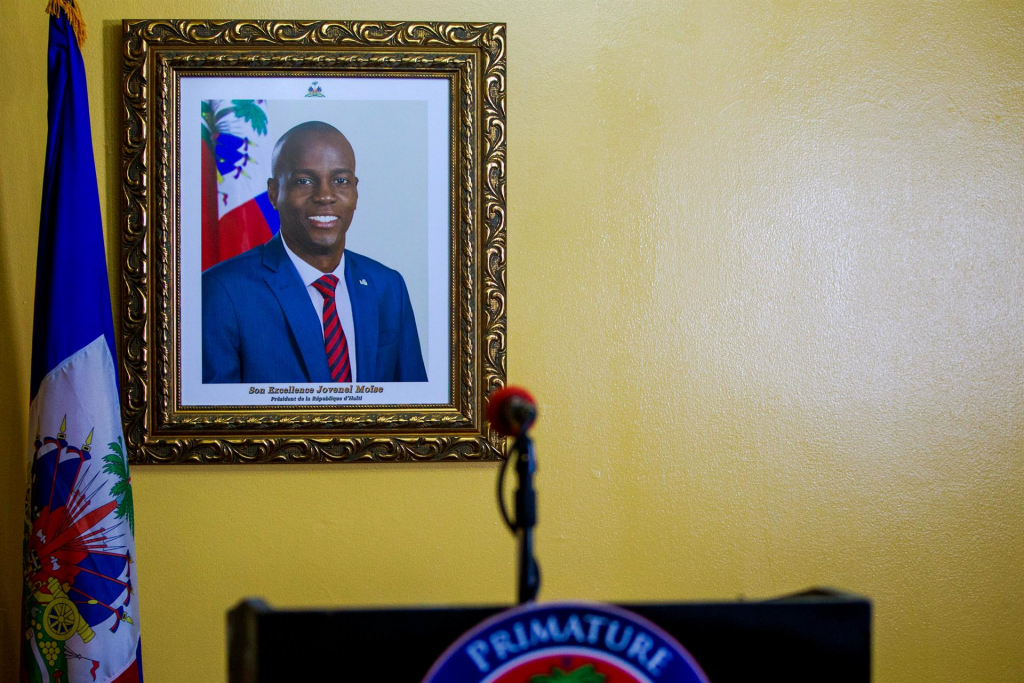 Christian Emmanuel Sanon, 63, was found in a complex that concealed ammunition boxes, rifle holsters and pistols.
EFE / Jean Marc Hervé Abélard
Moise was murdered on July 7th

The Haitian doctor resident in Florida who was arrested named as the alleged intellectual author of the assassination of the president of the Haiti, Jovenel Moïse, pleaded not guilty in a statement to the country's police. According to the American channel CNN, Christian Emmanuel Sanon, 63, told police that he was not aware of the attack on the Haitian president and that he did not know that the weapons and other materials seized were in the building where he was arrested. He was also asked about his relationship with Colombians and Haitian Americans who were arrested for involvement in the crime, but said he didn't know anything.
In addition to him, another 20 people were arrested for alleged participation in the crime that killed Moise and seriously injured his wife, Martine, who is hospitalized in the United States. Sanon, who was accused of recruiting the members of the command who killed Moise, was arrested inside a sprawling complex called the International Medical Village, where police found boxes of ammunition and holsters for rifles and pistols. According to Haitian police, he intended to take over the country's government. The details of this alleged plan, however, were not disclosed by local authorities. Now, the Central American country is trying to organize a public funeral for the former president as it deliberates on the political paths of the future.