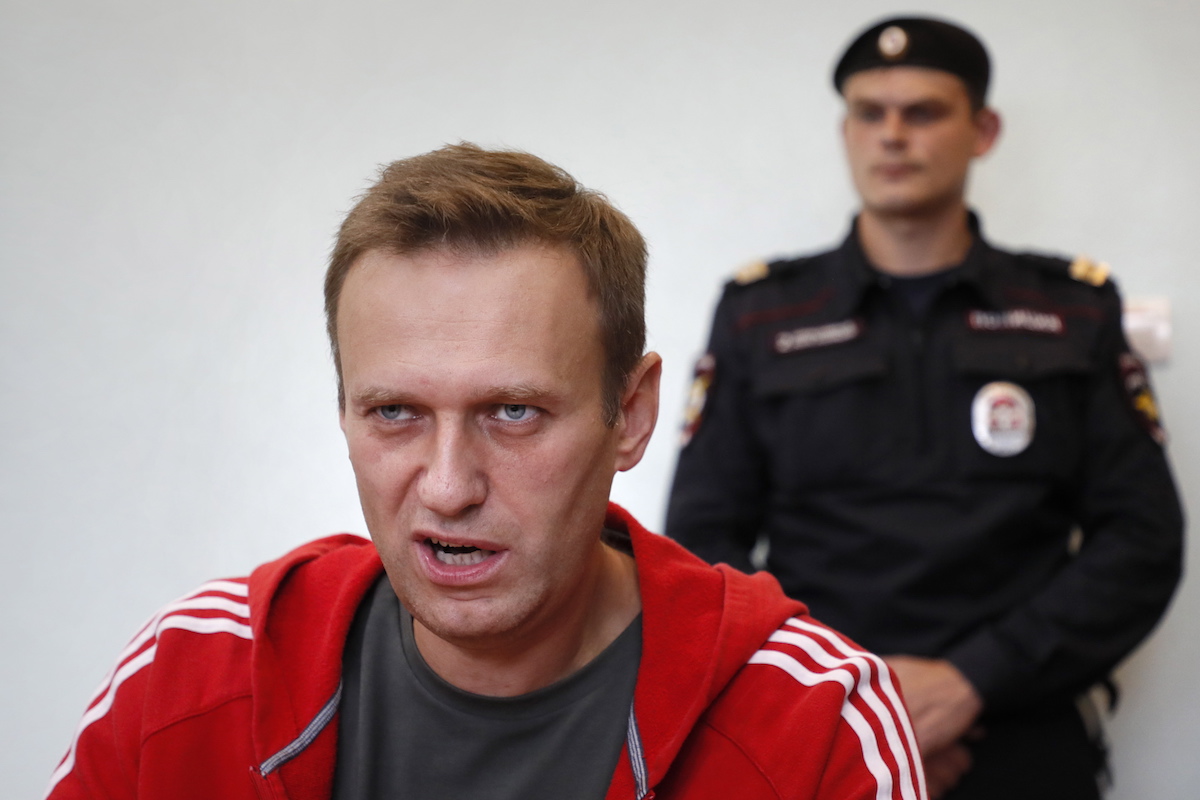 Alexei Navalny is increasingly at risk for kidney failure. Doctors close to the Russian opponent warn that he may suffer cardiac arrest "at any time".
Doctors close to the Russian opponent Alexei Navalny, detained and on hunger strike, demanded this Saturday to be allowed to see the politician, warning that he could suffer cardiac arrest "at any time".
The Kremlin's main critic started a hunger strike on March 31 in protest against the conditions of detention to which he is subjected, accusing the prison administration of refusing him access to a doctor and medicines, since he suffers, according to indicated their lawyers, of a double herniated disc.
The personal physician of the 44-year-old Russian opponent, Anastassia Vassilieva, and three other doctors, including a cardiologist, are require immediate access to Navalny, according to a letter sent to Russian prison services, published today on Anastassia Vassilieva's personal Twitter account.
According to the doctor, the level of potassium concentration in Navalny's blood reached a "critical" level of 7.1 mmol / L (millimoles per liter), "which means that both kidney function is altered and serious heart rhythm problems can occur at any time".
"A patient with such a level of potassium should be observed in the intensive care, because a fatal arrhythmia can develop at any time. Death due to cardiac arrest, "said cardiologist Iarolav Achikhmin on Facebook, cited by international agencies.
Also through Twitter, the opponent's spokesman, Kira Iarmych, quoted the doctor Alexandre Poloupane, who has monitored Navalny's health on other occasions, saying that such parameters point to the need for hospitalization. "If treatment doesn't start, he will die in the next few days", Indicated the same source.
Anti-corruption activist and main opponent of Russian President Vladimir Putin, Alexei Navalny survived in 2020 a poisoning with a neurotoxic agent, of the Novichok type, from the Soviet era. The opponent fell into a coma, having accused the Kremlin and Russian secret services of the attack, accusations that Moscow has always rejected.
After five months of convalescence in Germany, the opponent returned to Russia in January and was immediately arrested. He was later sentenced to two and a half years in prison under an old fraud case, which he classified as "political".
The opponent's wife, Ioulia, who visited her husband earlier this week, reported that he was already lost nine pounds since the hunger strike began.
More than 70 international personalities, including actors Jude Law, Vanessa Redgrave and Benedict Cumberbatch, asked on Friday, in an opinion article published in the French newspaper The world, that the necessary care be provided to Navalny.
On Friday, the Russian prosecutor's office asked that the various organizations of the detained opponent be declared "extremists" and, as such, banned in Russia.
Joe Biden, President of the United States, considered this Saturday "totally unfair" the situation of the Russian opponent.
"It's totally unfair, totally unfair", Biden told reporters, who questioned him about the situation of the Kremlin's main opponent.