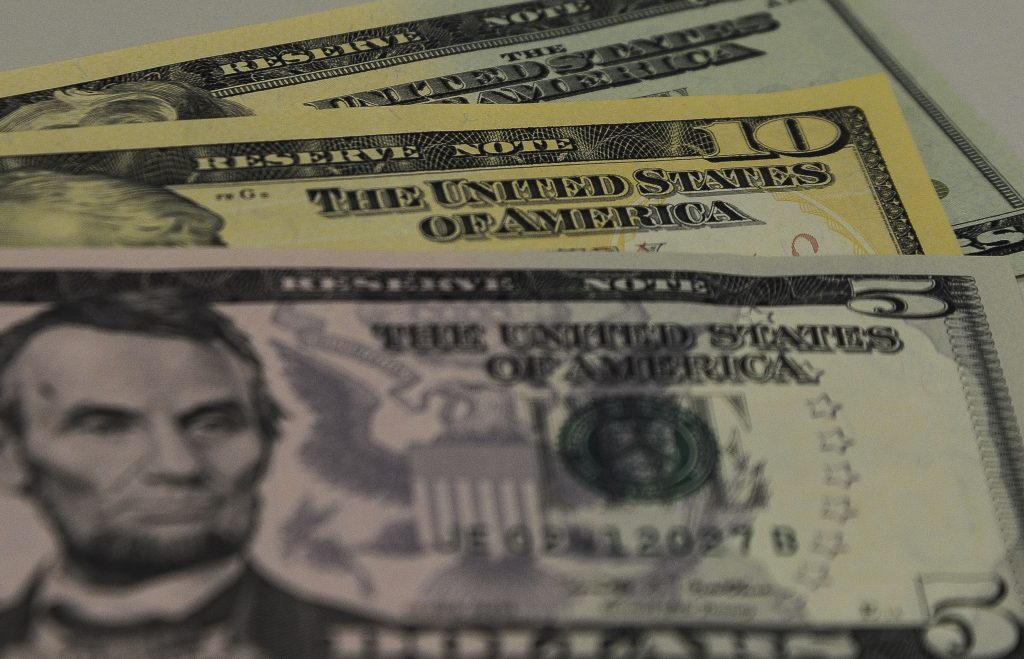 Central Bank surprised by raising the Selic rate to 2.75% and indicating a new increase in the same measure at the next meeting
Marcello Casal Jr / Agência Brasil
Dollar fell on Thursday, a day after the Central Bank increased the interest rate of the Brazilian economy

THE financial market This Thursday, 18, reflected the higher than expected 0.75 percentage point increase in the Selic rate by the Monetary Policy Committee of the Central Bank (Copom) the day before, raising the interest rate to 2.75% per year. THE dollar closed with a drop of 0.3%, to R $ 5.569 after hitting a maximum of R $ 5.581 and a minimum of R $ 5.478. The exchange rate ended this Wednesday, 17, with a fall of 0.59%, quoted at R $ 5.586. Following the United States Stock Exchanges, the Ibovespa, reference for B3, closed with a fall of 1.47%, to 114,835 points. The previous day's trading session ended at a high since February 19, with an increase of 2.22%, to 116,549 points.
In a decision that took the market by surprise, the Brazilian monetary authority raised the basic interest rate from 2% to 2.75% on Wednesday, the first upward movement since July 2015. The upward adjustment was already expected in view of the advance of inflation at a stronger rate than projected, but the consensus was for an increase of around 0.5 percentage point. In addition to the bold increase, the board indicated that it should repeat the dose at the next meeting, scheduled for May 4 and 5, and play the Selic to 3.5%. Analysts forecast that the interest rate will maintain the upward bias in the next Copom meetings and end 2021 at 4.5% per year, according to the Focus Bulletin released on Monday, 15.
The president Jair Bolsonaro (without a party) referred to Congress the two provisional measures (MPs) that authorize the resumption of emergency aid for four months and with values ​​lower than those of 2020. The new round will cost R $ 43 billion to the government coffers. The texts must be voted by the Legislative in 90 days, but they will already be valid when they are published in the Official Gazette of the Union, which should occur in an extraordinary edition today. The benefit release was divided into two parts. The first text determines that the new version of the aid will be paid to only one person per family and will vary from R $ 150 for families composed of only one person to R $ 375 for women responsible for the domestic budget, with an average value of R $ 250 The benefit will be paid in four installments between April and July, for approximately 45.6 million Brazilians. Payments will be made by Federal Savings Bank under the guidance of Ministry of Citizenship. The second MP deals with operational and fiscal issues.