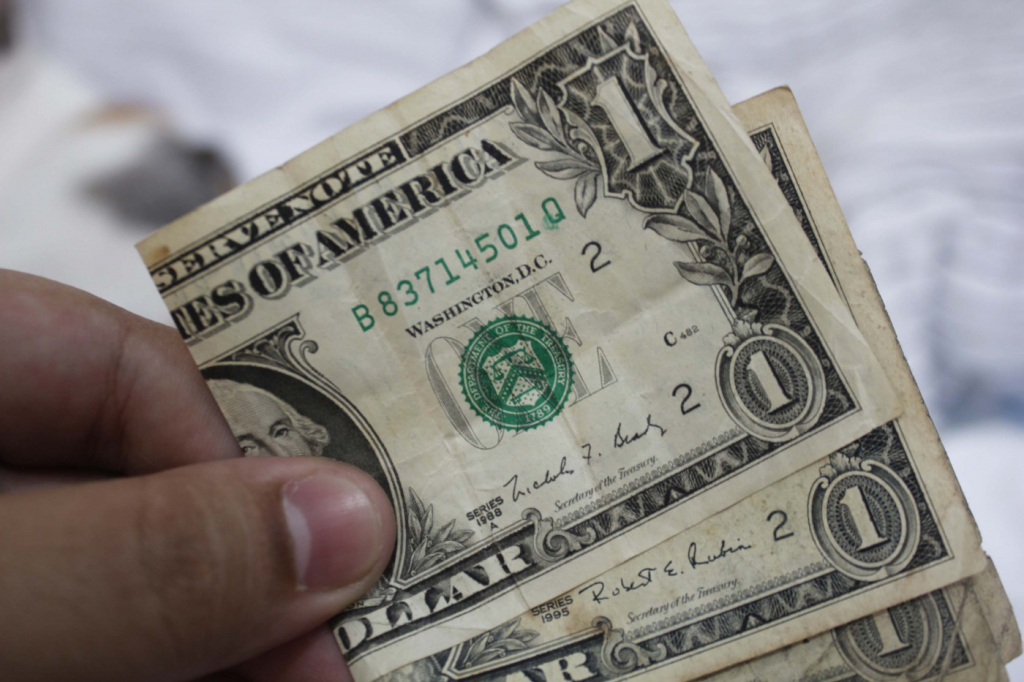 Markets operate in the positive field, but continue to be pressured by high inflation and soaring oil prices
Willian Moreira/Estadão Content
Dollar continues to rise and remains above R$ 5.40 after closing with a strong appreciation of 1.44% the day before

The main indicators of financial market Brazilians operate at a high this Tuesday, 5, as the positive climate on the international scene after the heavy losses the day before and the advance of the reform agenda on investors' radar. Around 11:50 am, the dollar registered advance of 0.35%, to R$ 5.466. The North American currency reached the maximum of R$ 5.475, while the minimum did not exceed R$ 5.426. The exchange ended the last session with a strong increase of 1.44%, quoted at R$ 5.446. Following the good mood of international markets, the Ibovespa, a reference on the Brazilian Stock Exchange, operated with an increase of 0.48%, at 110,926 points. The trading session this Monday, 4, ended with a drop of 2.22%, to 110,393 points.
The main markets of the world recover part of the losses registered at the beginning of the week. The drop was mainly driven by the retreat in technology actions in the wake of failures in Facebook's systems and amidst the accusation of irregularities in the management of the social network. Investors' mood continues to be pressured by the rise in inflation in the United States and in large economies, which should lead to an increase in interest rates and a reduction in monetary stimulus policies. At China, where markets are closed for the week-long holiday, pressures come from the crisis in the real estate market and its impact on the price of iron ore. The decision of the largest oil producers to gradually increase the supply of the product also creates uncertainty for the markets. The move caused the price of a barrel to soar, which should generate more pressure on inflation.
On the domestic agenda, the market awaits the release of the report on the Proposal for Amendment to the Constitution (PEC) 110, one of the options for tax reform which are being processed in Congress. The person responsible for the text, senator Roberto Rocha (PSDB-MA) must present the document in the Plenary from 4:30 pm. Investors also pass on the 0.7% drop in industrial production in August, the third consecutive month of negative results. The performance leaves the sector 2.9% below the pre-pandemic level in February 2020. On the inflation agenda, the president of the Central Bank, Roberto Campos Neto, said on Monday that the peak of the price variation should be reached in September, and that the monetary authority will not change the strategy of raising interest rates to bring the indicator to the center of the target.