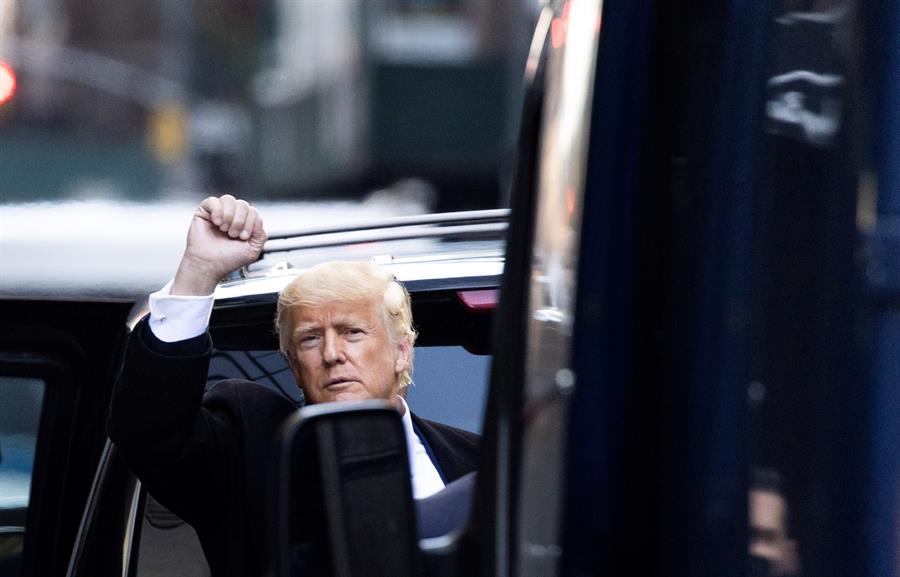 Bloomberg analyzes that the tycoon's ventures were impacted both by the pandemic of the new coronavirus and by the negative repercussions of the invasion of the Capitol
EFE/EPA/JUSTIN LANE
Donald Trump was photographed leaving the Trump Tower in New York earlier this month

The net equity of Donald Trump fell by about US $ 700 million (equivalent to approximately R $ 3.9 billion) during the period in which he was president of the U.S, according to the Billionaires Index of Bloomberg. The financial market data company estimates that the entrepreneur's current fortune is US $ 2.3 billion (equivalent to approximately R $ 12.8 billion), but that his ventures have been impacted by the new coronavirus pandemic. The former president's financial documents for the period between May 2016 and January 2021 point out that Trump brand buildings, offices, hotels, resorts, golf courses and airplanes have lost value and have fallen in their respective revenues.
In reviewing these files, Bloomberg concluded that three-quarters of Donald Trump's assets consist of commercial real estate, which has undergone major reductions in valuation due to the growing trend of the home office during the crisis of the Covid-19. The golf courses, which are consistently losing money despite the fact that the sport can be practiced with due social distance, would be undermined by the negative repercussions of the invasion of the Capitol in January, which even led the Association of Professional Golfers to cancel a deal to host a championship at the Donald Trump field in New Jersey.
Legal Proceedings
In late February, Manhattan District Attorney Cyrus Vance gained access to eight years of Income tax of former President Donald Trump. Its aim is to investigate possible tax fraud, inflated valuations, unwarranted deductions and double bookings made to pay less tax over the years. If this is proven, it is possible that Trump and several people close to him will be called in to testify.
Vance's accusations revolve around the case involving the porn actress Stormy Daniels, with whom the former president would have had sex in the past. The former Republican lawyer, Michael Cohen, would have passed on $ 130,000 so that the woman would not say anything that could harm the tycoon in the run for president in 2016. The investigation seeks to clarify whether these payments have violated election campaign finance laws in any way.