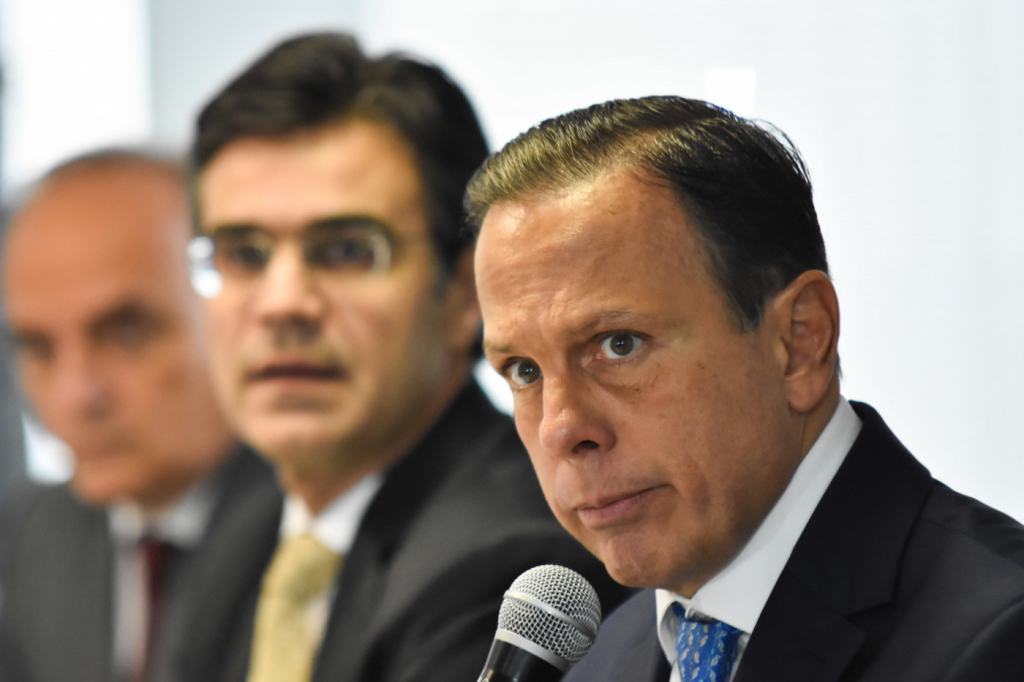 According to the vice-governor of São Paulo, Rodrigo Garcia, the State is waiting for the activation of more than three thousand hospital units
ROBERTO CASIMIRO / FOTOARENA / ESTADÃO CONTENT
The government of the State of São Paulo returned to charge the Ministry of Health for the cost of more than three thousand beds of intensive care and accused the portfolio of lying to the Attorney General's Office (PGR) and the Supreme Federal Court (STF). The vice governor, Rodrigo garcia, stated that the federal government "Say one thing and do another". "On Friday, to justify a response by the Attorney General's Office to the Federal Supreme Court, the minister went there and qualified a little more. So the situation today, for the avoidance of doubt, he announces 'I've improved for São Paulo', only that the government of São Paulo is paying 5.12, 3,120 beds are still missing. There is no compliance with the Federal Supreme Court ruling. He says he does it, but in practice, he is not doing it ", he said. Garcia's statement comes after several criticisms by Governor João Doria to the Ministry of Health for not activating hospital units and amid the increase in cases, hospitalizations and deaths by Covid-19 across the state.
According to the executive coordinator of the Covid-19 Contingency Center, João Gabbardo, the effects of the Emergency Phase, adopted to contain the advances of the pandemic about the health system, they will appear in two weeks. "The numbers we are finding at the moment do not point to any downward trend, on the contrary. This week that we are already with more effective restrictions, still have not presented satisfactory results, which to some extent is expected. When you start with these more restrictive measures, we need to save about two weeks to have any results ", he said. In all, more than 10,000 patients are admitted to intensive care units across the state. That means an increase of almost 4,000 people in just three weeks. In Greater São Paulo, the bed occupancy rate reaches 90.5% and the State registers 89%. One field hospital it will open in the center of the city of São Paulo and should start operating by the end of March. In all, 900 professionals will work at the site, which will have 180 beds, 50 of which are in the ICU.
During a press conference this Monday, 15th, governor João Doria he condemned disrespect for restrictions, including the presence of Flamengo player Gabigol and funker MC Gui in a casino. "What a bad example of some characters who went there and hid under the game table. Shame on you, "he said. The government of São Paulo and the city hall of the Capital fined 58 commercial establishments for non-compliance with the quarantine over the weekend. Between Friday night and Sunday morning, the task force approached more than 20,000 people, with 14 detained for disregarding health rules.
* With information from reporter Nanny Cox