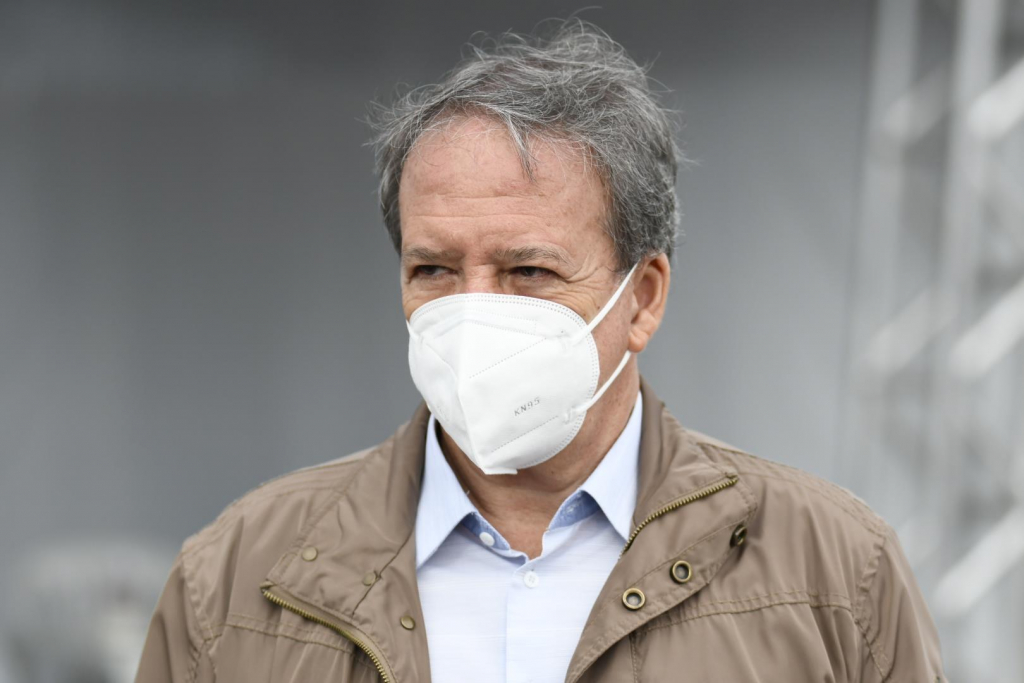 Municipal Health Secretary bets on advancing the application of the first dose against Covid-19 and acceleration of the second
JHONY INÁCIO/FUTURA PRESS/ESTADÃO CONTENT – 04/21/2021
He guaranteed the distribution of doses at the posts in the capital in the coming days, despite specific problems in the last second

The Municipal Health Secretary of São Paulo, Edson Appeared, stated that the city's priority is to advance in the administration of the first dose of vaccine against Covid-19 in as many people as possible. According to him, 70% of people over 18 in São Paulo have already received at least one dose of immunizing agent. "We had a very sharp drop in hospitalizations and deaths in the city. The big challenge is, until the 20th of August, to vaccinate all people over 18 years of age. In addition to keeping the process of applying the second dose accelerated. If we manage to make these two movements, we will have until December everyone with the second dose." For the secretary, this decrease in numbers is the result of the application of more than eight million doses of the vaccine in the municipality alone. The occupancy rate of ICU beds is 55% and ward 40%.
In an interview with Morning newspaper, gives Young pan, Edson Aparecido spoke about the concern with delta variant of Covid-19. "Every week we send 350 positive samples from people in the city for analysis. In one of these samples sent, we located the delta variant circulation in the Belenzinho region. The entire family is positive but not confirmed for the variant. All 40 people in contact with the family, especially one of the members, we have already tracked. Today we are completing the last monitored person to see if he/she has not traveled or had contact with a traveler to verify community transmission. For now, everyone is negative. The family is doing well and we continue to carry out this process at the sanitary barriers at airports, bus stations and cargo terminals."
Later this week, the vaccination will finish vaccinating people aged 37 years and advance to 35 and 36 years. The recap of this group is scheduled for Saturday. Edson Aparecido guaranteed the distribution of doses at stations in the city of São Paulo in the coming days, despite specific problems at eleven stations in the North Zone last Monday, 12. per day", he added. The secretary also reinforced the intention of advancing the calendar for over 12 years, as the immunizing agent from Pfizer has already received authorization from Anvisa for application to minors. According to him, 961,000 people between 12 and 17 years old have comorbidities or some disability. It would take only four to five days to zero the group's immunization.