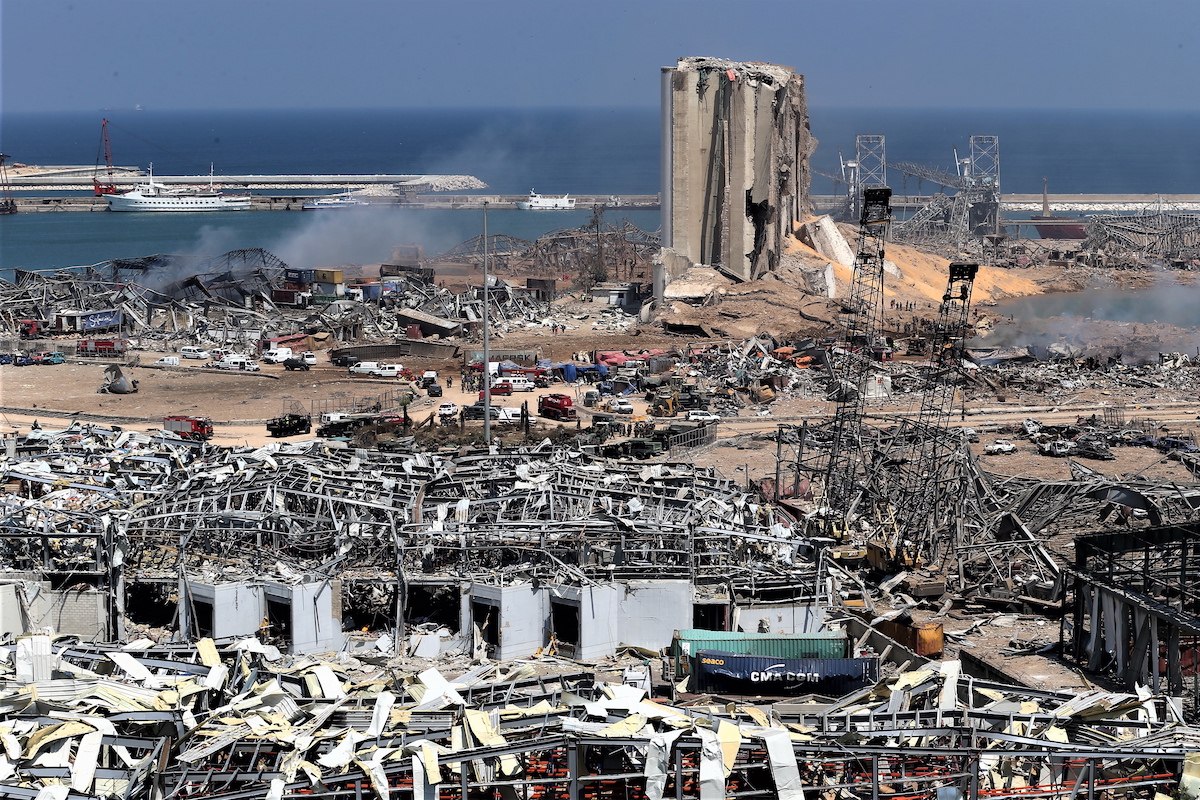 The explosion in Beirut was just another page in Lebanon 's long and grim book of toxic waste management. There are still dangerous chemicals in the port of Beirut.
It has been eight months since the explosions that devastated Beirut, the capital of Lebanon, killing more than 200 people and generating a wave of destruction. Despite this, no one has yet been held responsible for the incident, despite the fact that political leaders are known were aware of the risks of tons of improperly stored ammonium nitrate.
"I have never seen a situation like this in my life," said an official at the German engineering company hired by the Lebanese government to deal with toxic waste. In February, thousands of tons of the most dangerous chemicals in the port of Beirut, which are still there today.
This carelessness in Lebanon is not new and, according to VICE, the country is already a repeat case. During the civil war, the Lebanese Forces militia controlled the port of Beirut and sought to earn money by importing toxic waste from abroad and placing it in landfills and Lebanese quarries.
"The Italian mafia has earned a billion dollars from picking up toxic waste from all over Europe, dumping it in the Mediterranean and exporting it to the whole world," said Fouad Hamdan, who worked as an environmental activist for Greenpeace in Lebanon.
"In the 80's – Samir Geagea [um chefe militar cristão libanês] the garbage mattered and he never apologized for the chaos it caused. Like all other military chiefs, "he added.
As post-war reconstruction proceeded, Lebanese leaders were unable to build or maintain the wastewater treatment infrastructure or implement any significant wastewater or solid waste management, VICE writes.
Furthermore, most garbage in Lebanon is not separated and laws against illegal dumping of garbage are rarely enforced. This means that there are almost 1,000 dumps open across the country, and landfills are poorly managed and well above their intended capacity. More than 90% of Lebanon 's wastewater goes untreated to rivers, soil or the sea.
"Basically, there is no hazardous waste management in Lebanon – most waste is mixed with municipal waste and ends up in landfills and landfills, and only a small amount is exported to be treated abroad ", explains waste management specialist Samar Khalil.

Daniel Costa, ZAP //