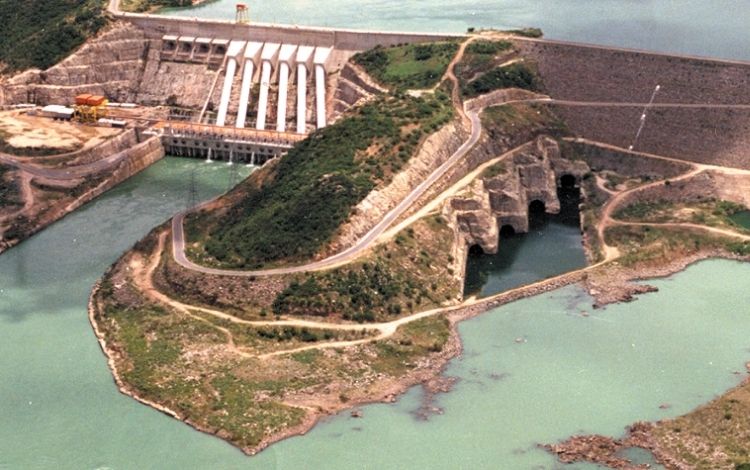 The idea is to invest in modernization with the purchase of the most up-to-date equipment to increase efficiency
Reproduction/Eletrobras/01.08.2021
The Xingó hydroelectric plant is part of the Eletrobras modernization project

The aging of a hydroelectric, which wears out the turbines and installed equipment, directly affects their efficiency. Throughout its operation, the units become unavailable for maintenance for more time, affecting the volume of generation. In recent years, according to data from the Energy Research Company (EPE), the availability rate of hydroelectric plants between 59 MW and 699 MW has decreased, and one of the reasons may be the effect of time on the equipment. Modernization projects could solve the problem as they improved the plant's operation. "Despite not increasing power, the modernization increases efficiency and makes the plant generate more time, which is good for the system", says the president of the Hydro division of GE Renewable Energy in Latin America, Cláudio Trejger. According to him, current technology can also improve the performance of plants, with solutions that monitor and allow remote operation.
A Eletrobras, for example, has a R$ 8.3 billion program between 2021 and 2025, which includes the purchase of the most up-to-date equipment and the modernization and digitalization of the plants. The projects include large units of the group, such as Paulo Afonso IV, Sobradinho, Xingó, Marimbondo, Itumbiara and Tucuruí. In a statement, the state-owned company stated that the objective is to minimize the risk of interruptions in the operation of the hydroelectric plants. Another that bets on modernization is the AES Tietê. Of the company's 9 units, only three have not yet completed the process. "Over time, the turbine produces less and loses efficiency. With the improvements, the plant has fewer failures and ends up generating more," says the Director of Operations at AES Brasil, Anderson Oliveira. According to him, the new technologies reduce costs and increase the plant's availability. "The new turbines have sensors that monitor leaks, vibration and tension."
In a statement, the Ministry of Mines and Energy states that, according to the Decennial Energy Plan, the expectation is that the hydroelectric expansion will reach 4.3 thousand MW by 2030 with the modernization of existing plants. "However, for this to happen, it is necessary to evolve the current form of remuneration for hydroelectric attributes, such as capacity", says the ministry, noting that methodological and market design improvements are needed in line with the work of the Implementation Committee of the Modernization. "The reassessment of the potential of these plants may be an opportunity for the country's hydroelectricity industry", says the ministry.
*With information from Estadão Content.