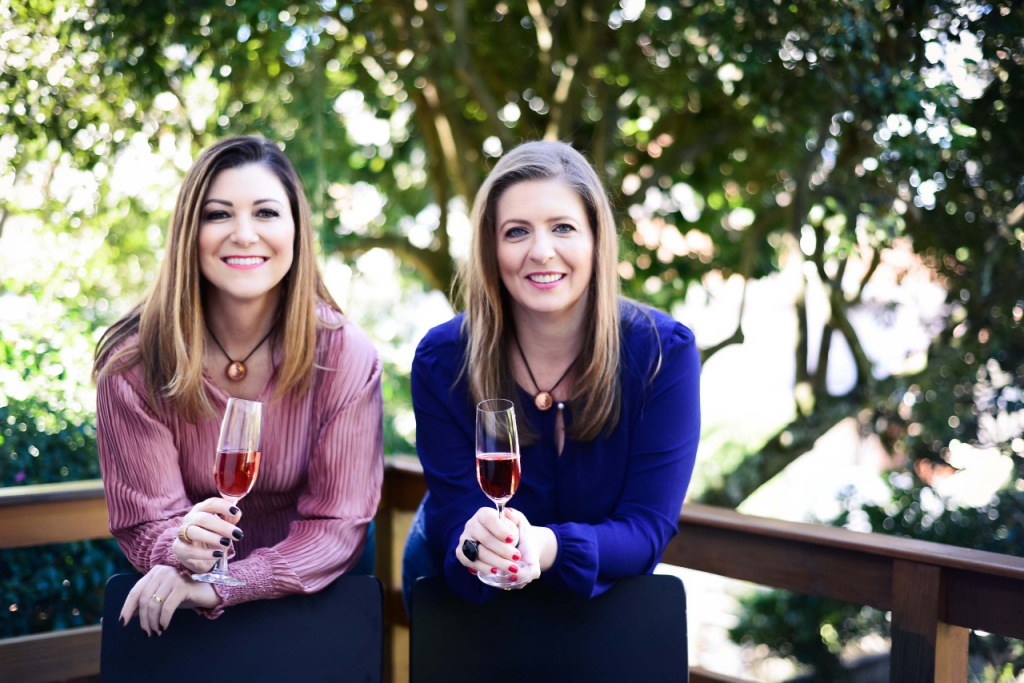 With an investment of R $ 3 million, Amitié will have its own production space until the end of this year in the municipality of Garibaldi; 'Now is the time to bet on growth', says oenologist
Press Release / Amitié
Winemaker Juciane Casagrande (left) and sommelier Andreia Gentilini Milan (right) created Amitié in 2018; with new investments, entrepreneurs plan to increase production to 300 thousand bottles this year

In just over three years in the market, the winery from Rio Grande do Sul Amitié expanded the number of labels, diversified production and saw sales double. Now, despite the worsening of new coronavirus pandemic in the country and the uncertainties with the resumption of economy, oenologist Juciane Casagrande and sommelière Andreia Gentilini Milan plan the expansion of activities with an investment of R $ 3 million in the implementation of the production complex and space for wine tourism in the municipality of Garibaldi, near Vale dos Vinhedos, in the Serra do Rio Grande do Sul. "Despite being part of our plans even before the pandemic, we decided that now is the time to bet on this growth", says Juciane. "It is necessary to have courage, opportunities appear and we cannot remain inertia. We are making this investment very safely. " With its current headquarters in Vale dos Vinhedos, in the municipality of Bento Gonçalves, the winery uses grapes produced in the region, as well as fruits from Farroupilha, Pinto Bandeira and Santana do Livramento. Currently, the production of wines and sparkling wines is done on an outsourced basis, using the structure and machinery of other wineries in the region.
Founded in 2018, Amitié – friendship, in French – arose from the union of two women, friends and active in the world of wine inside and outside Brazil for over 20 years. "We will continue to break paradigms in a segment that is still very masculine, creating innovative actions and bringing new perspectives on wine consumption, which is what has been guiding our performance", says Andreia. The winery started with the production of five sparkling wine labels, totaling 58 thousand bottles sold in 2019, the first complete cycle of production and commercialization. As of 2020, the winery expanded its production to light wines, expanding sales to 120 thousand bottles – 80% of which are sparkling wines. Entrepreneurs plan to increase production to 300 thousand bottles this year. "It is a bold plan, but we are expanding our sales channels with markets, stores and new launches," says Juciane.
Federal government data compiled by the Brazilian Union of Vitiviniculture (Uvibra) point out that in 2019 more than 22.4 million liters of sparkling wines produced in Rio Grande do Sul were sold on the domestic market, and in 2020 the State closed with the sale of 21 , 9 million liters. The figures of the entity also show that in 2020 the commercialization of wines totaled 236.4 million, an increase of 22% over the previous year.
The new Amitié complex will concentrate the administrative part, in addition to production, storage and shipping areas, a space of approximately one thousand square meters, in addition to an area of ​​over 400 square meters dedicated to wine tourism. The works are scheduled to start this month, with completion estimated for November. The Vale dos Vinhedos in Serra Gaúcha is one of the references in the production of wines and sparkling wines in South America, and one of the main destinations for drink lovers. According to Juciane, the focus is on resuming tourism in the region after the Covid-19 pandemic. "There are more than 400 thousand tourists a year. We already have the will to undertake, now we are preparing for this resumption. "