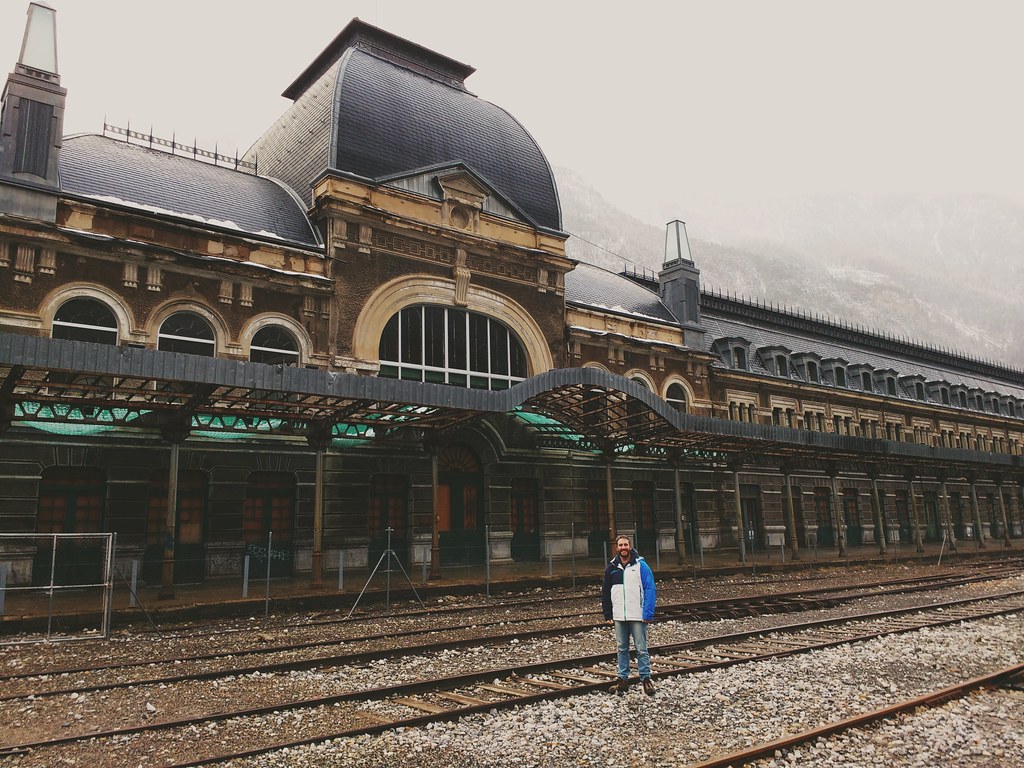 The "Titanic of the Mountains", or what is known for being the unluckiest railway station in Europe, will gain a new lease of life as a five-star hotel, some 51 years after the closure of the international rail link across the Pyrenees.
More than a thousand meters above sea level, Canfranc is a village on the French-Spanish border known for home to an imposing train station. Despite having been conceived in 1853, it was not fully completed until 1928.
O The Guardian write that there are many myth e legends around the train station, such as the fact that it changed the course of World War II.
It did not change, but it played an important role: after the Nazis occupied France, Franco's Spanish regime used Canfranc to exchange tungsten for Nazi gold. Franco wanted to maintain good relations with Great Britain and the United States, but he could not refuse the opportunity for profitable trade with Nazi Germany.
As an international crossing point, the station was one of the most discreet. Some say it was used by spies from all corners of the world, in addition to Jews who escaped persecution in Vichy France via Canfranc.
The Spanish railway station is known as "Titanic of the Mountains" because, like the ship, it can be seen as a failed ambition metaphor, carrying your share of random.
According to the The Guardian, the station had just opened when the 1929 financial crisis broke out. Two years later, it was damaged by fire. In 1936, the Spanish Civil War began and, just as it ended, World War II broke out.
Don't be fooled if you think that bad luck stopped here: when hostilities ended, the Franco dictatorship was isolated and international rail traffic only resumed in the 1950s.
In 1970, a derailment damaged a bridge and was the perfect excuse to leave the station abandoned, becoming an "involuntary railway mausoleum of enormous sentimental and patrimonial value".
Currently, the station only operates a modest Spanish domestic service, but it will become a luxurious hotel of five stars.
With 104 rooms and a cost budget of 27 million euros, the hotel is being designed by the architects Joaquín Magrazó and Fernando Usado in conjunction with the regional government of Aragon and the hotel chain Barceló.
The British daily says that the facade will be preserved, but behind the station, a new one is being built. The complex will also include a conference center with 200 seats, a railway museum, shops, and a refuge for pilgrims, as Canfranc is on one of the routes to Santiago de Compostela.
It is expected that the works will be completed by the end of next year and that, at that time, the village will gain a new lease of life.

Liliana Malainho, ZAP //