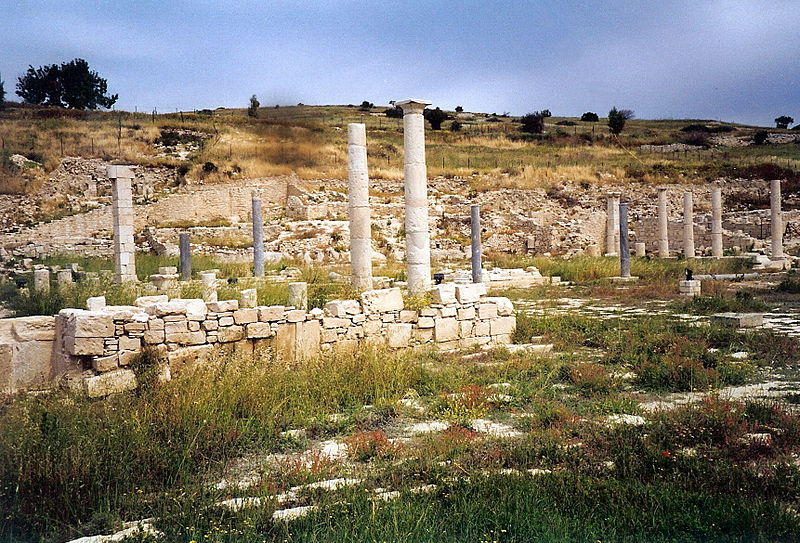 A port built on the south coast of Cyprus some 2,400 years ago is now being transformed into an underwater tourist attraction.
Just a few meters under water, the porto de Amathus it will soon be Cyprus' latest tourist attraction. The more adventurous can practice snorkel while admiring the ancient stone remains of the port, near the tourist town of Limassol.
According to Euronews, the destination will be Cyprus' first underwater archaeological park.
It is said that Demetrius the Besieger, a mighty warrior king and one of Alexander the Great's successors, built this port on the south coast of Cyprus 2,400 years ago to thwart a potential naval invasion by Egypt's ruler, Ptolemy I, another of the Alexander's heirs.
French archaeologists who initially studied the ancient port of Amathus believe that it was incomplete military fortification work.
Now the authorities are betting on the diving tourism as an attractive and socially distant option at a time when the covid-19 pandemic has dramatically reduced the number of tourists.
"Both tourists and local visitors will have the opportunity to see this impressive ancient port, swim in it and see how it was built," said Yiannis Violaris, an official in the Cyprus Antiquities department.
What makes this port unique for the entire eastern Mediterranean is its conservation state, combined with its proximity to the coastline.
Furthermore, the fact that Cyprus has obtained, for the second year in a row, the best ratings for the cleanest waters among all the other nations of the European Union (EU) is a big bonus.
Specialist diving teams are now cleaning the harbor and plotting underwater routes that swimmers can follow on their underwater tour.
Tourism represents around 13% of the Cypriot economy. According to the latest available data, tourist arrivals between January and February this year marked a drop of 86% compared to the same period in 2019, when Cyprus reached an all-time high in the number of travelers opting for a holiday on the island.

Liliana Malainho, ZAP //