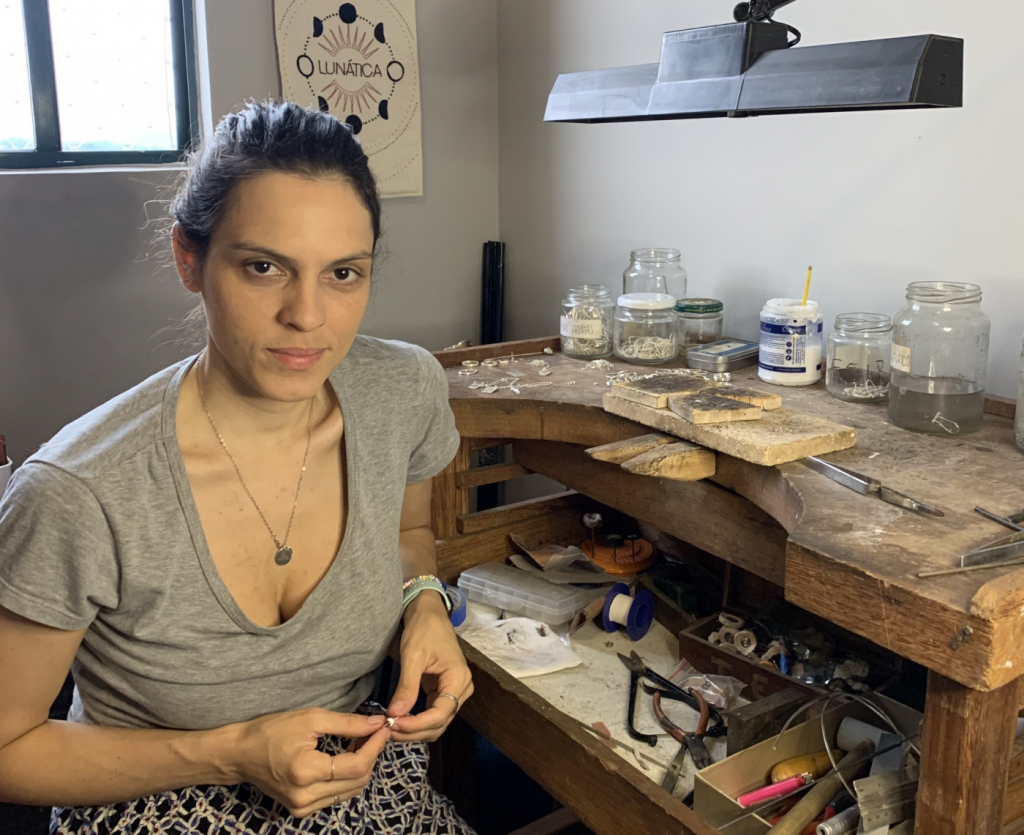 Owner of a handcrafted jewelry store, Marina Almeida was unable to communicate with customers; Júlia Albuquerque, who works with pet items, estimates that she lost about 20 sales
Marina Almeida/Lunática Jewels/Disclosure
Marina Almeida, co-founder of Lunatica, sells through the site, but uses Instagram to communicate

The instability that affects the WhatsApp, Facebook, Instagram and other online platforms since the early afternoon of this Monday, 4, may seem superficial, but it directly affects the lives of entrepreneurs and other workers who depend on online communication for simple daily activities. Out of the blue lunatic, a handcrafted silver jewelry store (@lunatica.joias), Marina Almeida, 31, does not sell her work material directly on Instagram, but has the best form of communication with customers on the platform. "Our sales occur through the website, but 95% of our customer acquisition, our communication, everything happens through Instagram. So, really, when that happens, we get to see ships. Can't talk, communicate with people. We need to post stories to receive feedback, for customers to see us, this ends up converted into sales. So, we end up being very limited when that happens", he says.
Júlia Albuquerque, 22, has also been working on social networks since 2020, runs a pet identification tag store with partner Hélia Marinho called Entre Patas (@pet.entrepatas) and has not yet completed the brand's sales website, doing all of them through Instagram and WhatsApp Business. In five hours with the platforms not working, she estimates she has lost about 20 sales and 50 potential buyers. "We thought about creating a Telegram, but then there's the question: how would we notify customers? What we could do would be to call them, since we have the contacts to give feedback on postings in the mail, such as a tracking code, but I don't see how to attract new customers for now", he explained. She considers the networks essential for product sales and was unable to communicate with some customers until the end of this report.
In addition to business, platform instability has also hit the normal working day for some people. A resident of the Parelheiros neighborhood, in the extreme south of São Paulo, the 26-year-old production assistant Letícia Padilha has no phone signal at home and makes all the demands of her profession over the internet, mostly using WhatsApp (even if it is to make calls). Today, she failed to perform one of them. "I needed to get in touch with the person responsible for leasing a space, but I couldn't. When WhatsApp went down I was incommunicado", he recalls. After nearly five hours of instability and several attempts, she still had no glimpse of demand progress. "I am at the mercy", he laments.