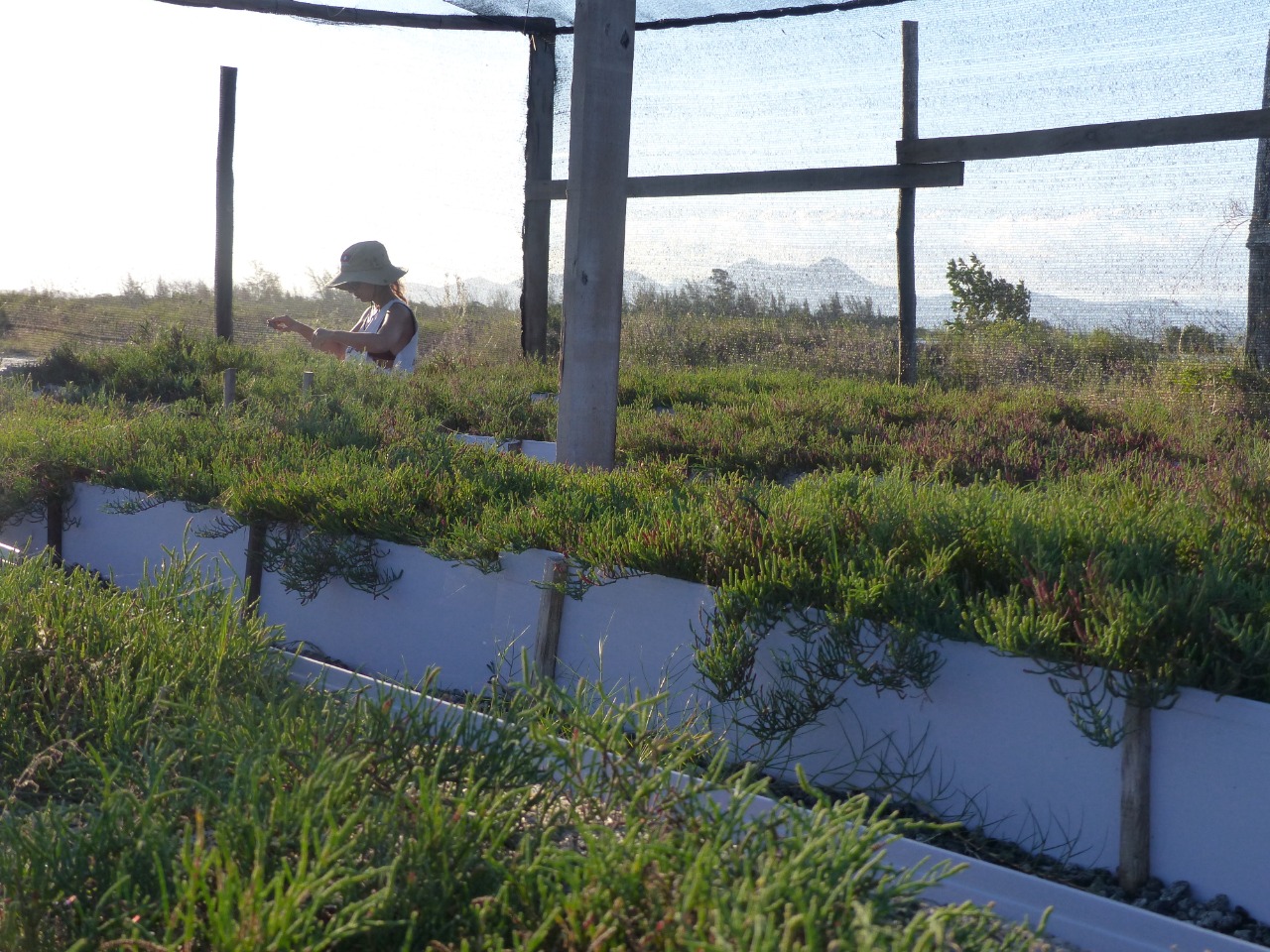 Camila Reveles was born and raised in Brazil, but four generations ago, Reveles' great-great-grandfather left Portugal and moved to the Praia Seca region, near Rio de Janeiro. With him he brought salt culture — the production of sea salt by solar evaporation.
Praia Seca was the perfect place: it is one of the saltiest places in the world. Lagoa de Araruama is the largest hypersaline lake in the world, with a salinity of 5.2% — much saltier than the ocean, which has 3.2%.
Today, the commercial salt industry in northeastern Brazil is making the old-fashioned solar salt pans obsolete, and one by one they have been shut down, writes the Free Think.
Reveles wants to show that it is possible to cultivate the land for something other than salt and resorts that today appear in the old salt pans. However, any farmer will tell you that excess salt inadvertently turns farmland into wasteland.
"My desire is to grow food without fresh water," he said, disagreeing with common sense. Camila Reveles sees this as a good opportunity to grow salt-tolerant plant crops.
Exchanged for giblets, Reveles wants to cultivate halophytes — plants that are adapted to living in or near the sea, being tolerant to salinity. Seaweeds are an example of halophytes, but Brazilians are not exactly used to eating them with rump steak and black beans.
Reveles wants to take baby steps. She is cultivating salicornia, a plant found in swamps and consumed in Europe. As soon as Brazilians are enchanted by its salty and crunchy taste, Reveles will move on to other halophytes.
"By doing something with the solar saline, this abundant area, I'm trying to show another perspective. We don't have to sell this land. We can preserve it and make it profitable", he defends. So far it has had results, with some local restaurants using salicornia in their menus.
Stanford University biologist Jose Dinneny studies how plants can survive in harsh conditions with limited fresh water and high soil salinity. He says it will be necessary for future farmers to start taking on the work of Camila Reveles, for example.
Furthermore, with genetically modified crops and the introduction of new crops as edibles, we may have a chance to turn the problem into an opportunity.

Daniel Costa, ZAP //