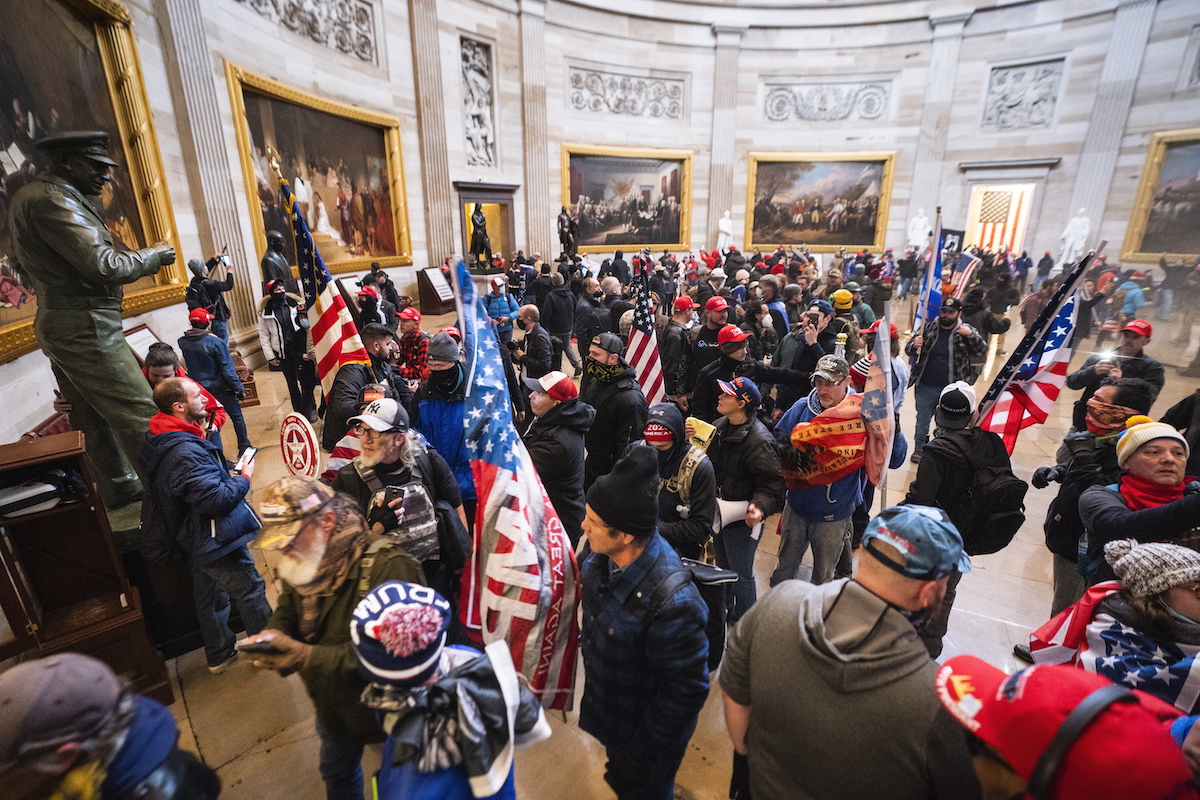 The US federal investigative police (FBI) calls on the population to collaborate in identifying suspects in the Capitol robbery, in what will be "the most complex investigation ever" in the country.
The FBI office in Washington DC, where investigations into the Jan. 6 assault by a crowd of hundreds of people, mostly supporters of former President Donald Trump, are ongoing, released video footage of 10 suspects not yet on Thursday. identified, appealing to the collaboration of the population in their identification.
The individuals concerned are said to have been involved in "some of the most violent attacks on police officers", who guarded the Capitol during the attack, said Steven M. D'Antuono, director of the FBI office in Washington DC, in a statement.
Five people died in the assault on the Capitol, when the votes of the Electoral College were counted in the interior that gave the victory to Joe Biden, that supporters of Donald Trump considered fraudulent.
According to the FBI, so far 300 people have been detained, including dozens of military and ex-military personnel. Of the detainees, 65 have already been charged with assaulting law enforcement officials.
The investigation, the FBI said, "Will probably be the most complex carried out until today by the Department of Justice ".
Christopher Wray, director of the FBI, said in an interview to NPR that since taking office the number of investigations into internal extremist groups has doubled, and that it will continue to increase.
Accused of inciting the attack, including by senators from the Republican party, Trump was the target of a Senate trial in February, without the two-thirds of the votes required for a conviction having taken place.
The trial took place under strong security measures, and the situation is still considered to be of high risk, particularly during the speech before the joint session of Congress, which President Joe Biden is expected to deliver later this month.
According to a report by the American intelligence services, released this week, violent extremists, motivated by political disagreements and racial prejudices, constitute a "high threat" in the USA.
The assessment contained in the document, released by the Office of the Director of National Information, indicates that extremists associated with risk of violence are motivated by a wide spectrum of ideologies, including conspiracy theories, opposition to restrictions imposed during the pandemic and beliefs that the November's presidential election was fraudulent.
The report resulted from a request by President Joe Biden for an assessment of the threat to internal security posed by white supremacists and other domestic extremists.