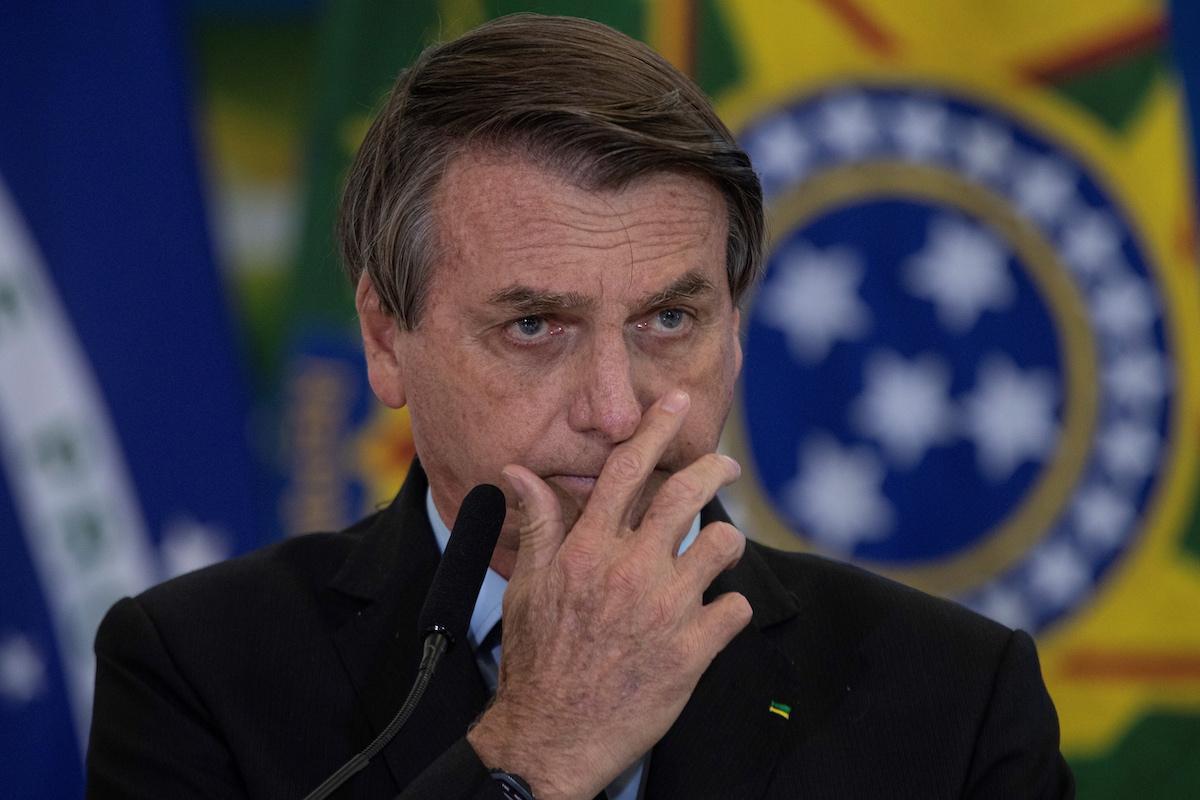 This Tuesday, the Federal Police opened an investigation against the President of Brazil, Jair Bolsonaro, about alleged irregularities in the negotiations for the purchase of the Covaxin vaccine against Covid-19, acquired by the country's government.
The process was officially opened this Monday at the request of the Attorney General's Office (PGR) by decision of Judge Rosa Weber of the Federal Supreme Court (STF).
The magistrate authorized the Federal Police agents to investigate whether the Brazilian President committed malfeasance and other crimes in negotiations for the purchase of Covaxin, developed by the Indian pharmaceutical company Bharat Biotech.
The suspicions were triggered by revelations from the Palamentar de Inquérito (CPI) which is investigating the Brazilian government's responses to the disease that was opened in the Senate.
In June, federal deputy Luis Miranda, who was part of the government's support base, and his brother, Luis Ricardo Miranda, head of import at the Ministry of Health, told the CPI that denounced undue pressure to the Brazilian President and alleged irregularities in the purchase intent agreement signed for the acquisition of 20 million doses of Covaxin.
The Miranda brothers reported having made Bolsonaro aware of the alleged irregularities, who, in turn, said it was another 'roller' (dubious action) by Ricardo Barros, federal deputy who is the leader of the Brazilian government in the lower chamber of the Congress.
Also according to the Miranda brothers, the head of state will have promised to ask for a Federal Police investigation, but he did not, which earned him an investigation for the alleged practice of the crime of malfeasance.
Brazil is the Portuguese-speaking country most affected by the pandemic and one of the most affected in the world, accounting for 533,488 fatalities and more than 19 million confirmed cases of Covid-19.
The Covid-19 pandemic caused at least 4,035,567 deaths worldwide, resulting from more than 186.7 million cases of infection by the new coronavirus, according to the most recent assessment made by the agency France-Presse.
The respiratory disease is caused by the SARS-CoV-2 coronavirus, detected in late 2019 in Wuhan, a city in central China, and currently with variants identified in countries such as the United Kingdom, India, South Africa, Brazil and Peru.