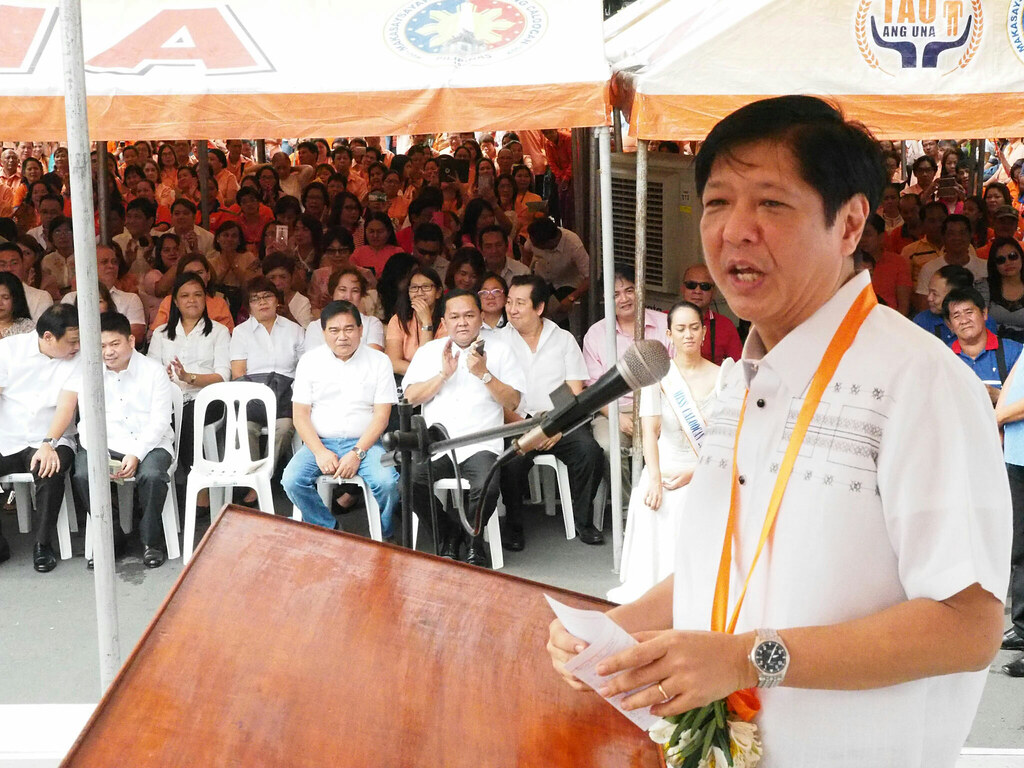 Ferdinand Marcos, son of former Philippine dictator Ferdinand Marcos with the same name, announced this Tuesday that he is a candidate for the 2022 presidential elections, in yet another attempt by the controversial Marcos family to regain political prominence in the country.
O sendor filipino Ferdinand "Bongbong" Marcos Jr, who nearly won the Philippine vice presidency in the 2016 elections, announced his candidacy in a live stream on Facebook.
"Today I announce my intention to run for president of the Philippines in the May 2022 elections," announced the 64-year-old politician, who joins a large number of aspiring candidates succeed the controversial Rodrigo Duterte.
"I will return a unifying leadership to the country," said Ferdinand Marcos, who defends the Violent War on Drugs and the Death Penalties against the traffickers who marked the presidency of Duterte, and are currently being investigated by the International Criminal Court.
A recent institute survey Pulse Asia Research showed that the son of the former dictator is in second place in intentions of voting, second only to the current president's daughter, Sara Duterte — whose candidacy was recently launched by his father.
The Philippine Constitution, which only allows for single presidential terms of six years, prevents Rodrigo Duterte from re-candidating, which leaves the president with the alternative of running for vice president — or maintaining power in the family through his daughter.
Also the boxing champion Manny Pacquiao, who recently announced the end of his sporting career, and former actor Francisco Domagoso, mayor of Manila. announced their candidacies for the presidency.
In the 2016 elections, Ferdinand "Bongbong" Marcos Jr narrowly missed to dispute by the vice-presidency to Leni Robredo, which was a heavy blow to the family.
The word "Bongbong", Ferdinand Marcos was elected president in 1965, and led a dictatorship in the Philippines between 1972 and 1986, the year in which a popular uprising drove him from power and forced his entire family into exile in the United States.
Ferdinand Marcos was accused of torture and murder, in addition to corruption, just like his wife Imelda Marcos, known for luxurious and extravagant living in a very poor country.
After the dictator's death in Hawaii in 1989, the former dictator's family was allowed to return to the country and actively participate in political life in the Philippines.