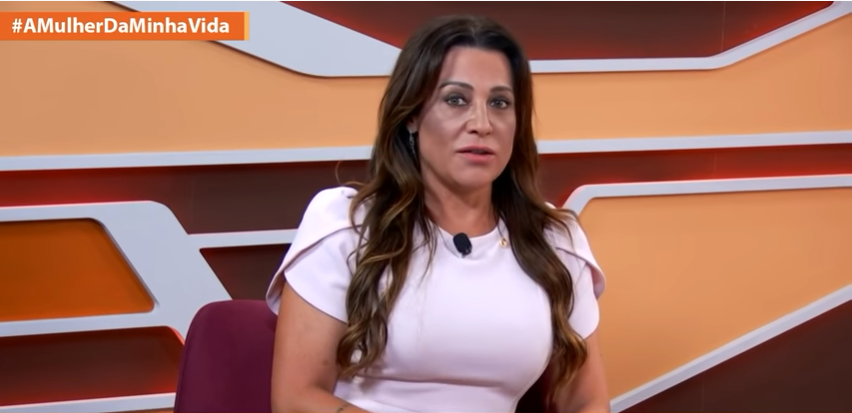 In an interview with the Morning Show, Gabriela Manssur praised the work of Minister Damares Alves and stressed that there is still much to be done to help victims of violence: 'no woman is murdered overnight'
Image: Playback / Morning Show
Prosecutor warned that women should be alert to the first signs of violence, such as 'intimidation and excessive control of the partner'

This Monday, March 8th, International Women's Day, the theme of violence against women led the debates on the Morning Show, from Young pan. In an interview with the program, prosecutor Gabriela Manssur revealed the main difficulties in facing this problem in Brazil, such as the lack of awareness and the absence of public policies. "The issue of violence against women has never been a priority for any federal government. However, although I do not agree with some of the Ministry of Women, Family and Human Rights, I see a great effort from the minister Damares Alves to get closer to the justice system, open the doors of its ministry and receive women and develop public policies aimed at combating violence against women. She shows commitment to the issue. I even noticed that Damares' posture has changed a lot since he took over the portfolio, she understood the seriousness of the problem and the need to put her face up to face it ", he said.
Despite recognizing that there is a political effort to help victims of violence, the prosecutor said that there are still several difficulties that prevent the protection of these women. "Several victims are slow to report because they do not realize that they are at risk while suffering domestic violence. Often, they do not even understand that they are victims of violence. They take time to seek help and, when they do, they are already exposed to situations of extreme risk. No woman is murdered overnight. There is an escalation of violence that begins with intimidation, with the excessive control of the man over the woman, which evolves to bodily injuries, private prison and even to the femicide. From the small signs of violence, women need to understand the risk they run and report it. You cannot underestimate domestic violence ".
For Manssur, there are some fundamental strategies to overcome the violence against women in society, how to raise the population's awareness of the seriousness of the problem through school education and advertising, expand access to information on ways to make a complaint and demand from the government investment in public policies aimed at women's economic empowerment. "Most of these victims do not abandon the situation of violence because they are economically dependent on their partners. For example, many do not even work due to the lack of access to the labor market, the lack of opportunities or because of structural machismo, which still sees women as human beings destined to care only for the home and children ", he concluded.
Check out the interview with promoter Gabriela Manssur: