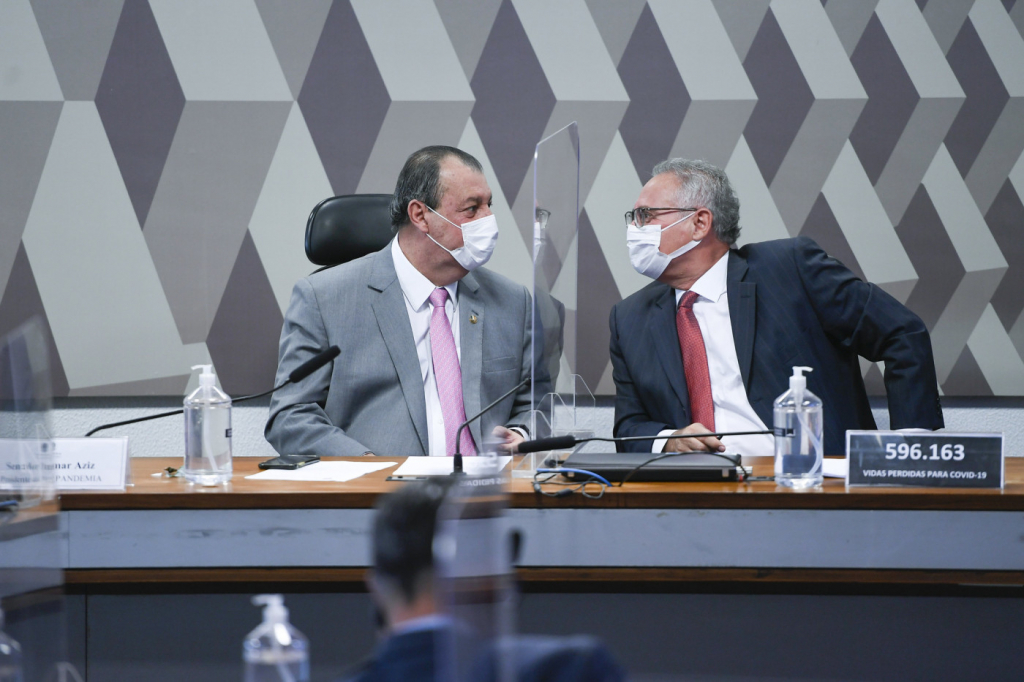 Senators are investigating whether there was any irregularity in the contracts signed between the company and the federal government; expectation is that the collegiate report will be read and voted on the next 20th
Edilson Rodrigues/Senate Agency
After five months, the CPI to Covid-19 will receive the latest deponents before closing and voting on the final report of Renan Calheiros. According to the president of the collegiate, senator Omar Aziz |, this will be the last week of testimony to the commission. "Next week, the 12th, is a holiday, senator Renan Calheiros would have enough time to prepare his report and we would vote on the report. On the 19th the report would be presented and on the 20th the report would be read and voted on. Only if there is a very serious fact, relevant from a new point of view, not what we are dealing with about early treatment, herd immunization, vaccine. An extra fact on the agenda that has not yet been dealt with here, then we would make exceptions to hear", he said. On Tuesday, the hearing of Raimundo Nonato, a partner at the logistics company VTCLog is scheduled, the senators are investigating whether there was any irregularity in the contracts signed between the company and the federal government.
VTCLog has provided logistics services to the Ministry of Health since 2018. At the time, the then minister, current deputy, Ricardo Barros, signed a contract with the company that had been doing the work for over 20 years. In August, the Parliamentary Inquiry Commission (CPI) approved the breach of telephone, fiscal, banking and data confidentiality of Raimundo Nonato. Investigations into the VTCLog are linked to complaints involving the logistics department of the Ministry of Health and the former director of the folder, Roberto Ferreira Dias.
On Wednesday, the senators will hear the director-president of the National Supplementary Health Agency, Paulo Roberto Rebello Filho. He should be asked about complaints against the Prevent Senior. According to the vice president of the CPI, senator Randolfe Rodrigues, on Thursday, the commission should have more testimonies linked to the health operator. Covid-19's CPI began on April 27 and is expected to end in three months. In July, the president of the Senate, Rodrigo Pacheco, authorized the extension of the commission for another 90 days.
*With information from reporter Paola Cuenca