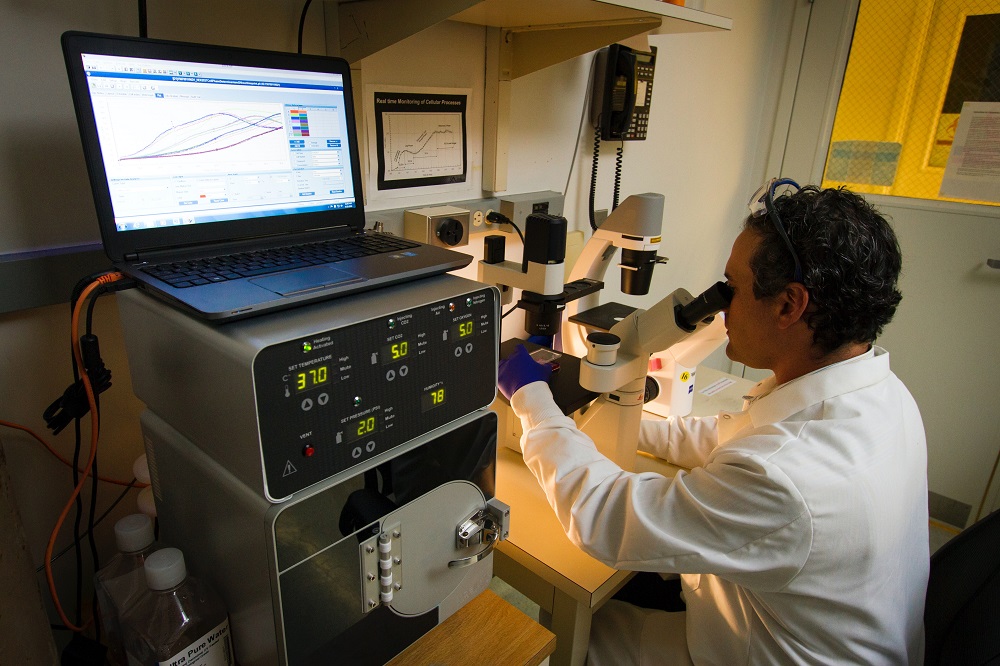 'The disease has several activated pathways, it is necessary to find out which one the tumor uses', details a researcher from Inca and the COI Institute
National Cancer Institue / Unsplash
From detailed examinations, it is possible to know which gene was altered by the cancer

Imagine ten switches turned on and a single light bulb that needs to be turned off at that moment. And it is necessary to determine which outlet will turn off this lamp. This example is to show how a targeted therapy for the lung cancer, that causes the death of more than 30,000 people every year in Brazil alone, according to the Inca (National Cancer Institute). Considering that the disease has up to ten mutations — species of subtypes — seeking the target for the best treatment outcome is essential.
How is the best target drug defined to act in the fight against lung cancer? Are made exams very detailed to find out which gene is altered. And, from there, it is defined what will be the target and, consequently, the treatment. "The pill will act specifically on that pathway where the mutation is. Like ten switches, but you only need to turn off the one for a specific lamp. That's how cancer works. It has several pathways activated and you need to find out which one the tumor uses. You go to that switch and turn it off", details the oncologist physician Luiz Henrique Araújo, researcher at Inca and the COI Institute (Integrated Oncology Center).
new cases
It is important to raise awareness about lung cancer, ways to prevent it, the importance of early diagnosis and types of treatment. In Brazil, INCA data indicate 30,200 new cases (17,760 in men and 12,440 in women) annually. Quitting smoking, warns Araújo, is the most effective way to prevent. Amgen Brasil supports actions that increase knowledge about lung cancer. To learn more about the topic, follow the company's newsletters on Spotify, Deezer and other audio platforms. Anyone who has the Alexa virtual assistant can also access the contents. Just give the command voice: "Alexa, Toque Youth Health Bulletin Pan".
Listen to the ninth edition of the Pan Jovem Health Bulletin