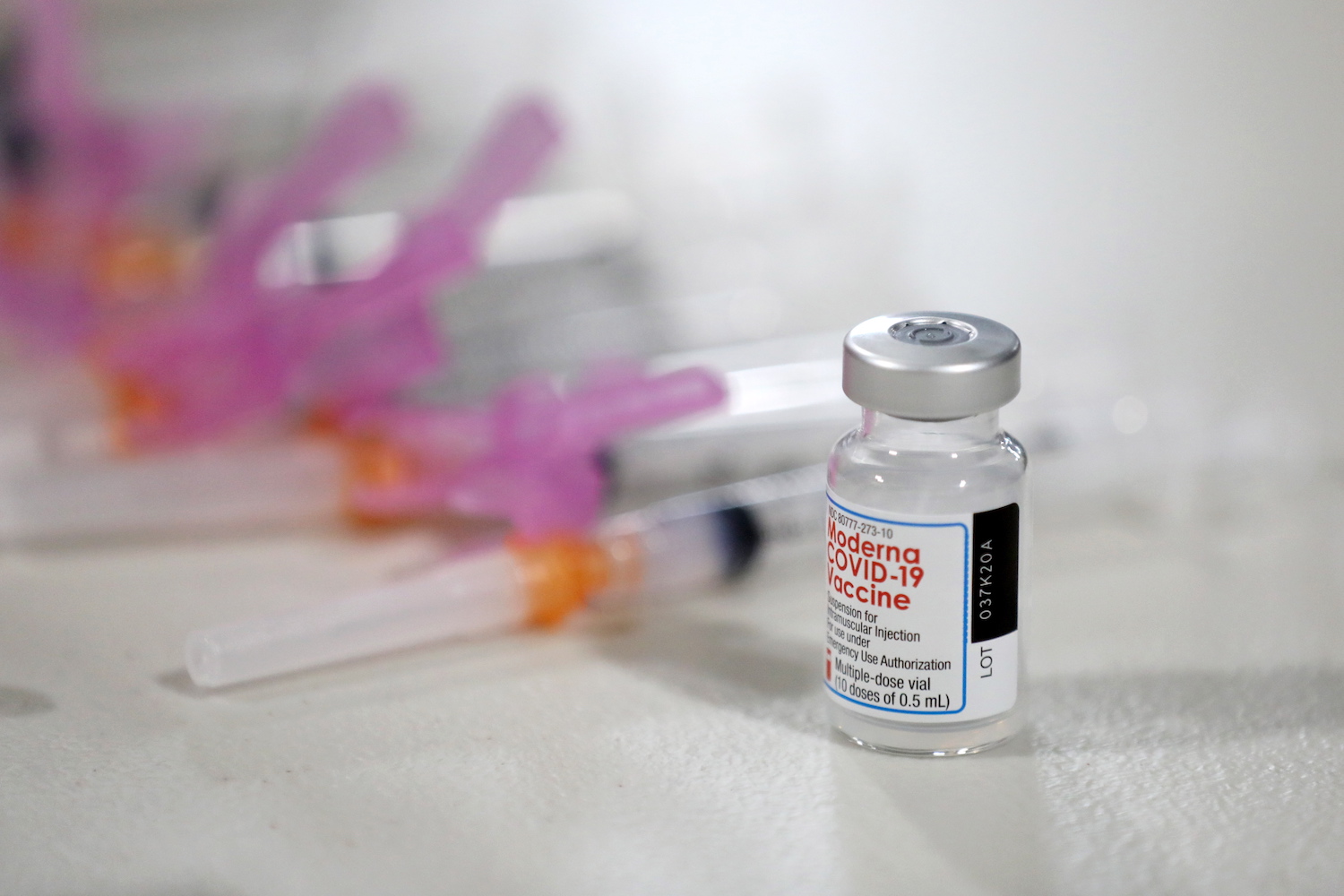 Finland's health authorities announced today that they will suspend the administration of the Modern vaccine against covid-19 to men under 30 years old because of the "risk of cardiac inflammation", a decision similar to that adopted by Sweden and Denmark.
The director of the Finnish National Institutes of Health (THL), Mika Salmien, told a press conference today that Moderna's vaccine features a "slightly" higher risk than other vaccines for developing myocarditis, according to a recent study conducted in the Nordic countries.
"Most of these myocarditis they are mild and transient and heal after a few days of follow-up, but even so, there is a risk", said Salminen, stressing that the risk is higher in "young men" after being inoculated with the second dose.
According to Salminen, the results of the Finnish research are similar to studies carried out in other Nordic countries, although in Finland there were fewer cases of myocarditis than in Norway.
The Finnish Medicines Agency (FIMEA) reported that they have registered so far. six cases of cardiac inflammation in Finland, a country where more than one million vaccines by the American company Moderna have already been administered.
Sweden was the first Nordic country to announce the suspension of the Moderna vaccine until December 1st for people under 30 years old, before the "very small" risk of myocarditis and pericarditis.
"We are monitoring the situation and acting quickly so that vaccines are as safe as possible and that effective protection against covid-19 is achieved," said Anders Tegnell, responsible for the Swedish Public Health Agency, in a statement.
The Danish Directorate General for Health reported "precaution" when it justified the suspension of the use of the Moderna vaccine in individuals under 18 years of age, despite the fact that no case was detected in the country.
"On Denmark the Pfizer vaccine has been preferentially used among young people from 12 to 17 years of age. As a precaution, from now on, we are only going to administer this compound", says the same statement.
A Norway already used only Pfizer's vaccine to inoculate minors, but now the recommendation is extended to all individuals under 30 years of age.
Provisional study data from the Nordic health authorities have been sent to the European Medicines Agency (EMA) for analysis.
Denmark was the first country to suspend AstraZeneca's compound, and later Johnson & Johnson's, from the national vaccination program, although they can be used but voluntarily.
Norway later adopted a similar measure for the same compounds.