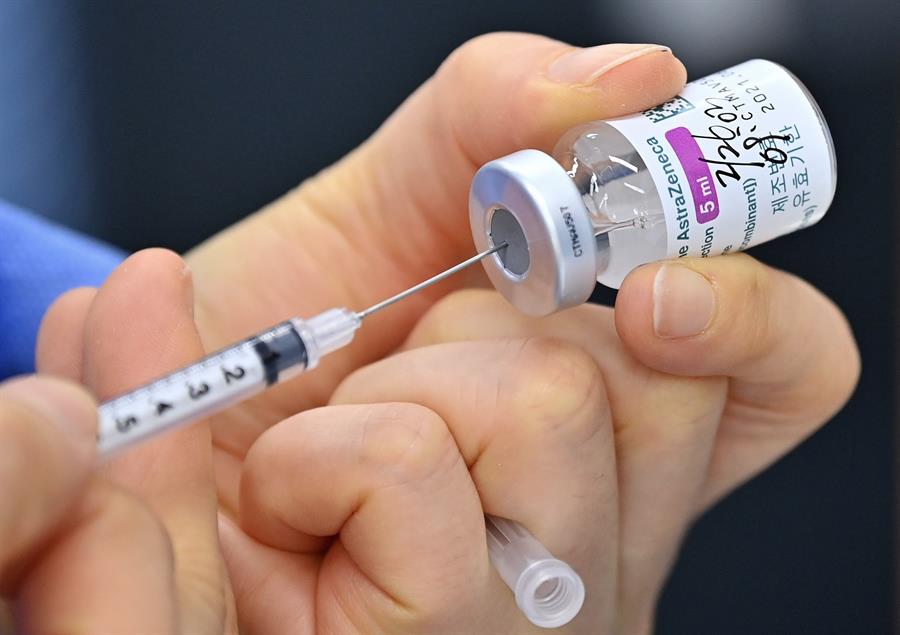 Of the total, 50 million will be produced with imported API; the other half will be traded with national input
EFE / EPA / JUNG YEON-JE / Archive
According to Fiocruz, it will be up to the PNI to seek alternatives to compensate for this loss of 10 million

A Fiocruz reduced the delivery estimate of vaccines against a Covid-19 for the second half in 10 million doses. The new estimate released provides for delivery in the second half of the year to the National Immunization Plan 100 million doses. The previous projection was 110 million vaccines. The current expectation points out that of these 100 million units, 50 million will be with imported API. The other half will be with a national pharmaceutical ingredient. Before, the perspective was that all 100 million would be made here. THE technology transfer agreement Come in AstraZeneca and Brazil was celebrated this week.
Fiocruz has already started to receive cell and virus banks that will be used in national production. Negotiations for the technology transfer agreement began in August last year. According to Fiocruz, it will be up to the PNI to seek alternatives to compensate for this loss of 10 million. Bio-manguinhos promises to try to increase productivity gain to minimize this loss. The director there, Mauricio Zuma, revealed that so far AstraZeneca and Fiocruz have not signed the contract for the supply of this API, which will be used to produce 50 million doses in the second half of the year. "AstraZeneca guaranteed that there will be, but it has not been able to give a definitive schedule. But he guaranteed that he will. We will have a contract and have their guarantee. The whole world is experiencing this problem. I believe we won't have any problems."
Fiocruz completes this week the milestone of 50 million vaccines against Covid-19 delivered to the PNI. It has enough IFA in stock to distribute 5 million vaccines a week, without interruption, to the federal government for the next two months. Production with the national IFA starts this month. But commercial deliveries should take time — they will only be made possible after ANVISA's approval, certification and authorization. This should only happen in October. The expectation is that there will be a hiatus in deliveries between August and September. The monthly production capacity with the national API will reach 150 million doses per month starting in October.
*With information from reporter Rodrigo Viga