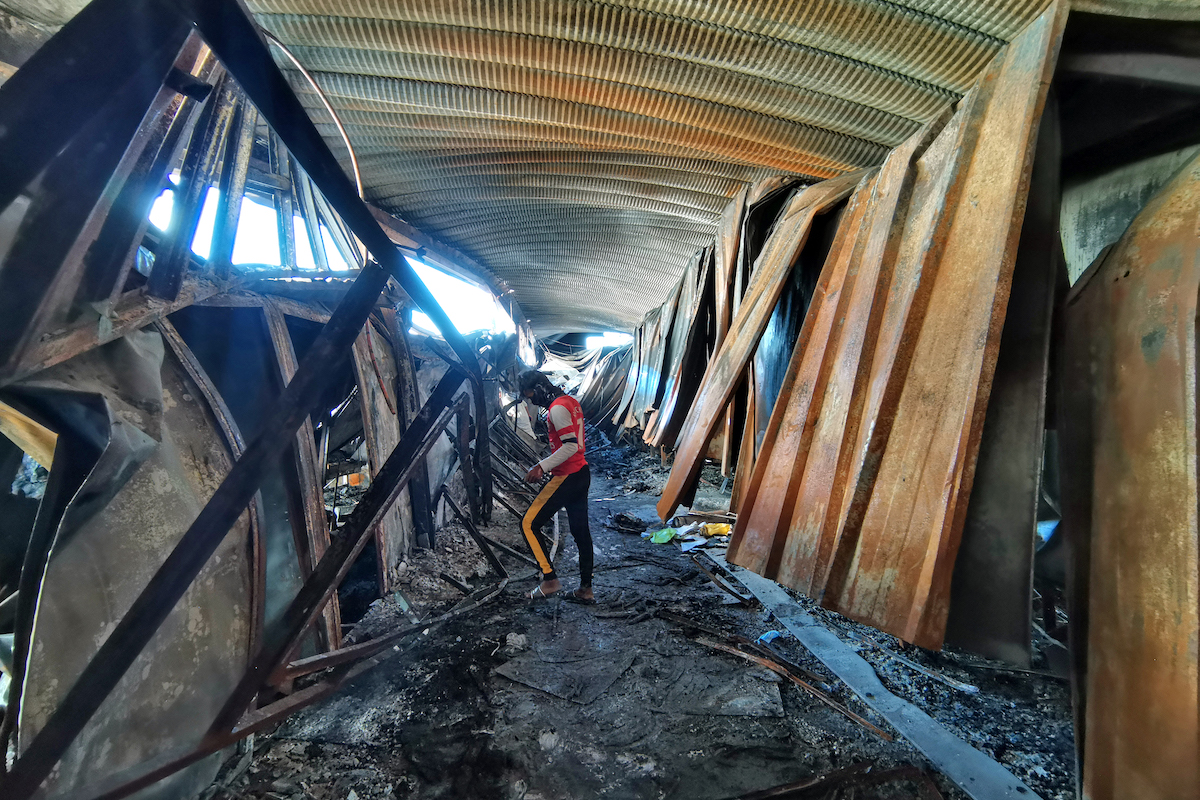 A fire in a hospital ward in southern Iraq for covid-19 patients left at least 64 dead and 50 injured, some in critical condition, Iraqi health officials said on Tuesday.
"The death toll from the fire at the isolation center at Iman Hussein Hospital has risen to 64 and there are 50 injured," according to the Iraqi news agency INA.
At the origin of the fire at the University Hospital al-Hussein, in the city of Nasiryah, it is believed that explosion of an oxygen bottle, according to reports cited by BBC. But there are also reports that point to a short circuit.
The Ministry of Health did not comment on the causes of the fire.
According to two doctors, there were 70 beds in the hospital's new wing, which opened three months ago.
Dhi Qar provincial health department spokesman Ammar al-Zamili told local media that there was at least 63 patients inside the infirmary when the fire broke out, writes Jornal de Notícias.
This is the second time this year that a major fire kills patients infected with the new coronavirus in an Iraqi hospital: in April, at least 82 people died and 110 were injured in Ibn al-Khateeb hospital in Baghdad when an oxygen tank exploded, setting off the fire.
The country's prime minister, Mustafa al-Kadhemi, meanwhile ordered the arrest of the head of the hospital and the Iraqi parliament spokesman said the fire was "clear proof of the failure to protect Iraqi lives".
Iraq faces a new pandemic wave, with numbers breaking records last week at 9,000 new cases daily.
The covid-19 pandemic has caused at least 4,028,446 deaths worldwide, resulting from more than 186.3 million cases of infection by the new coronavirus, according to the most recent assessment made by the Agence France-Presse.