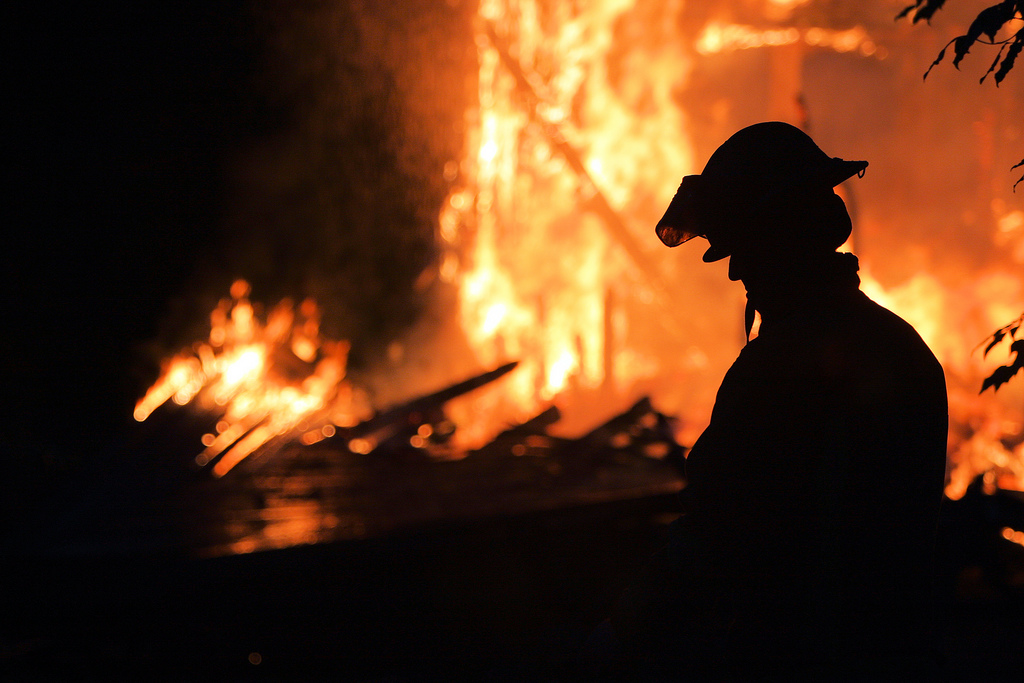 The fire consumed thousands of acres in California and the National Park Service he was forced to intensify his efforts to protect natural gems, including the largest trees in the world.
The Colony and Paradise fires merged into one last week, named after the KNP Complex fire. The fires headed to Sequoias National Park and forced firefighters to take measures to fight the fire and extra precautions to protect the trees – in particular the General Sherman, considered the largest tree in the world by volume.
The tree is 1487 cubic meters, 84 meters high and has a circumference (trunk perimeter) of 31 meters at ground level.
Although redwoods are known for their rusticity and ability to survive smaller fires, firefighters decided to act to avoid a catastrophe, writes the Travel and Leisure.
So, to protect General Sherman, they decided to wrap the tree in burn-resistant material. aluminum-based. In addition to this, other sequoias, the Giant Forest Museum and other buildings were also protected.
"We told the fire teams to treat all of our special redwoods as if they were buildings and to wrap them up," Christy Brigham, head of resource and science management for Sequoia and Kings Canyon National Parks, told CNN.
Sequoia and Kings Canyon National Parks Superintendent Clay Jordan underscored during a meeting with firefighters the importance of protecting towering trees from high-intensity fires.
Redwoods are fire-adapted, which can help them by releasing seeds from their cones and creating clearings that allow young redwoods to grow. But the intense intensity of fires — fueled by climate change — can beat the trees.
This happened last year, when Fogo Castle killed between 7,500 and 10,600 redwoods, according to the Natural Park Service.
A historic drought and heat waves, associated with global warming, have made fighting fires in the western US difficult. Scientists have said that climate change has made the region drier and hotter over the past 30 years and will continue to exacerbate weather events and make fires more frequent and destructive.
An interagency fire management team took charge of fighting the Paradise fire, which spans 30 square kilometers, and the Colony fire (8 square kilometers), which were close to the redwoods. These fires forced the evacuation of people from the park, as well as from parts of the city of Three Rivers, near the main entrance.
These forest fires are the latest in a long summer of fireworks, which burned 9,200 square kilometers in California, destroying hundreds of homes.