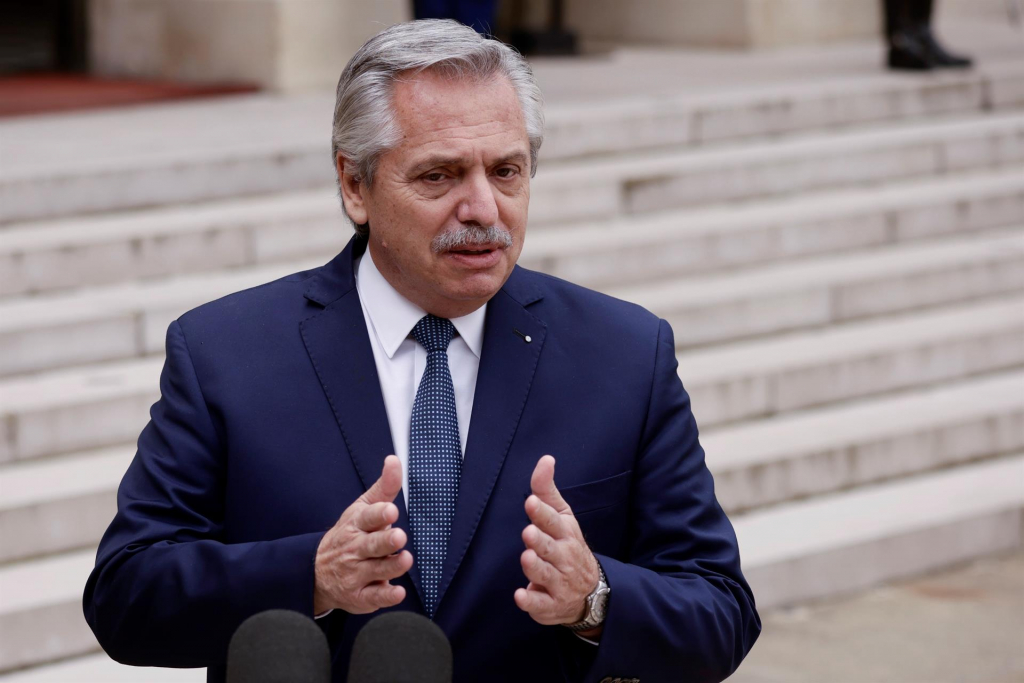 Primary shows a scenario in which the president's party should be defeated in the legislative elections scheduled for November 2021. It is not yet known whether the president will accept the resignations
EFE / EPA / YOAN VALAT
The President of Argentina, Alberto Fernandéz

Five ministers of the president of Argentina, Alberto Fernandez, handed over their positions this Wednesday, 15th, after a strong defeat by the ruling party in the primary last Sunday, 12th, for the legislative elections, which take place in November. The positions were made available by the ministers of the Interior, Eduardo "Wado" de Pedro; of Science and Technology, Roberto Salvaezza; the Environment, Juan Cabandié; Territorial Development and Habitat, Jorge Ferraresi; and of Culture, Tristan Bauer. So far, there is no information on whether the president will accept the resignations. The first to announce it publicly was Eduardo "Wado" de Pedro, who sent a letter to Fernández stating the reasons for his decision. "Listening to your words on Sunday night, when you declared the need to interpret the verdict given by the Argentine people, I felt that the best way to collaborate in this task is to make my resignation available to you," Wado wrote in the letter. Then, the document was also sent to the press. After the publication of the decision, other resignations began to be announced in the presidential office.
According to the minister of Territorial Development and Habitat, Jorge Ferrari, the other resignations were communicated to the president last Monday, 13. "We spoke with the president and, in one way or another, all the ministers resigned", he said. Ferraresi, in an interview with the radio station Con Vos. At the same time, he also tried to minimize the importance of resignation announcements: "What must be said is that someone's resignation is signed from the day they take office, the renewal of our management is day by day. Some did so in writing, others by mouth, but all the ministers had the attitude of informing the president that he had space [para demiti-los] if it considered it appropriate," he said.
The defeat of the president's party last Sunday came in the first of the legislative elections, in which, according to a provisional vote count, the pre-candidates for deputy of the governing coalition "Frente de Todos" were the most voted in only 7 of the 24 provinces. Those competing for the opposition coalition "Together for Change" performed better in 14 of them. Regarding the disputed Senate, the government only won in 2 of the 8 provinces. Argentina's legislative elections are scheduled for November 14th. 127 of the 257 seats in the Chamber of Deputies and 24 of the 72 in the Senate will be disputed. Currently, in the first house, no government bench is currently the majority. In the other, the governing party's coalition is in the majority. The next elections in the country will be the first with Fernández as president. The current government is marked by measures to combat the covid-19 pandemic and an economic recession that began in 2018. The situation is seen by the opposition as a possibility to show strength before the presidential elections, in 2023.
*With information from EFE