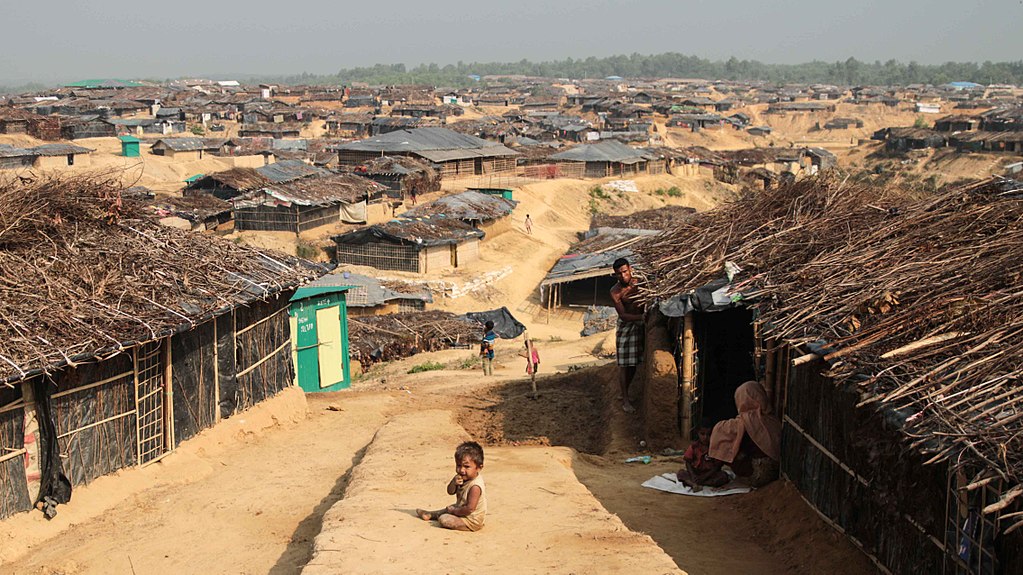 At least six Rohingya refugees have died after floods have flooded Bangladesh's refugee camps in recent days, destroying bamboo and plastic shelters and leaving at least 5,000 homeless, the United Nations High Commission for Refugees (UNHCR) reported.
"They [refugiados] had to run away from the shelters, taking (…) only [a roupa] who wore because the water was flooding [o local] very quickly," said Yasmin Ara, founder of the Rohingya Women's Development Forum. "They need financial support, food and clothing, they have nothing to wear and are not receiving medical assistance."
According to UNHCR, quoted this Thursday by Guardian, emergency teams are assessing the damage and relocating families.
The floods affected the Kutupalong refugee camp, opened since 1990 and expanded in 2017 on uneven terrain and prone to landslides, making it the largest in the world, housing 700,000 Rohingya who escaped military massacres in Myanmar.
Activists have warned every year of seasonal rains and cyclones in Bangladesh, which pose a threat to refugees. The Norwegian Refugee Council said 300 landslides had been recorded, flooding the shelters of 14,000 refugees, a number that is likely to increase.
After repeated confinements, recent coronavirus outbreaks and a fire that in March left 48,000 refugees homeless, there is a sense among them that they are being forgotten, reported the Guardian.
"The people in charge, the site management and the NGOs are not working well. It's not just one year, it's the previous three years, that's happening and we're facing the same situation over and over again," said Khin Maung, founder of the Rohingya Youth Association. "For the last two nights, people couldn't sleep. It's as if we live on a river, not on land," he added.
The Rohingyas say they will only return to Myanmar when their safety is assured and they receive citizenship, but the prospect of a return seems farther away since the military coup in February.
The pandemic has restricted access to refugee camps, but humanitarian aid work has also been hampered by consecutive years of declining donations, with less than a third of this year's funding target met.
"The floods are a window to see how refugees and the host community are vulnerable to a rapidly changing climate. In a moment of extreme need, the funding continued to decline. We are told that donors are tired. The cost of this indifference can be measured in human lives," noted Jamie Munn, director of the Norwegian Refugee Council in Bangladesh.

Taísa Pagno //