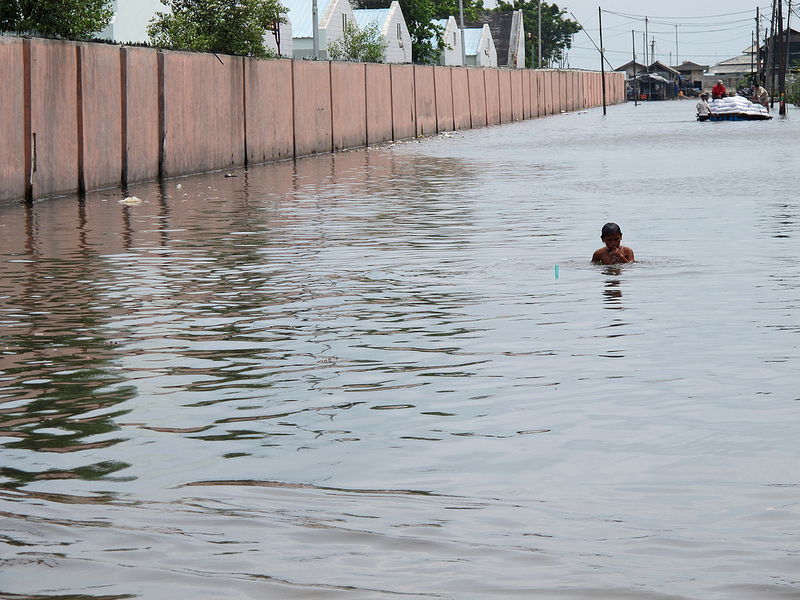 Nearly 200,000 people were evacuated from Zhengzhou, the city in central China hit by floods that left at least 12 dead and thousands homeless.
The evacuation of the city, which has more than 10 million inhabitants, took place after the torrential rain Tuesday they left part of the subway network submerged and turned streets into canals with a rapid flow of water.
The army was called in to bolster rescue operations in the capital of densely populated Henan province, which received, in three days, nearly the equivalent of what would normally be a year of rain.
Almost 36,000 people "were affected" by floods, according to local authorities.
The city "has been through a series of rare and severe storms, causing water to accumulate in the Zhengzhou metro," said authorities on the Weibo social network, adding that 12 people died and another five were injured.
Zhengzhou was put on red alert on Tuesday, the highest level for adverse weather conditions in China.
state television CCTV showed the submerged city streets in muddy water, while residents, knee-deep in water, pushed their vehicles through flooded arteries.
According to People's Daily, the official organ of the Chinese Communist Party, bad weather caused houses to collapse, but it was on the subway that the most dramatic videos emerged: images broadcast on social networks by users show passengers in a carriage, on top of the seats, and in water up to the waist.
A passenger reported on the Weibo social network that rescue teams opened the roof of his carriage to allow the trapped people to be evacuated. Another footage showed a passenger, sitting on the roof of a carriage, half submerged.
Chinese President Xi Jinping called for the mobilization of state resources in the face of bad weather.
"The dams collapsed, causing serious injuries, deaths and damage. The situation is extremely serious"he said, according to statements released by the CCTV.
Also in Henan, near the former capital Luoyang, the army announced that a dam is threatening to collapse after a 20-meter breach in the structure appears. Luoyang, west of Zhengzhou, has a population of around 7 million people.
Or collapse of Yihetan "it can happen at any time", warned the military.
Soldiers positioned themselves along other waterways in the region to reinforce the banks with sandbags.
According to Chinese authorities, the rain reached a historic 457.5 millimeters in 24 hours, an unprecedented amount in the last 60 years, since there are records.
Floods hit China regularly in summer. In 1998, thousands of people died in the Yangtze River region.
Zhengzhou and Luoyang are near the Yellow River further north.
Scientists believe, however, that climate changes are increasing the risk of flooding around the world. Proof of this is what happened in northern Europe, particularly in Germany, in recent days.