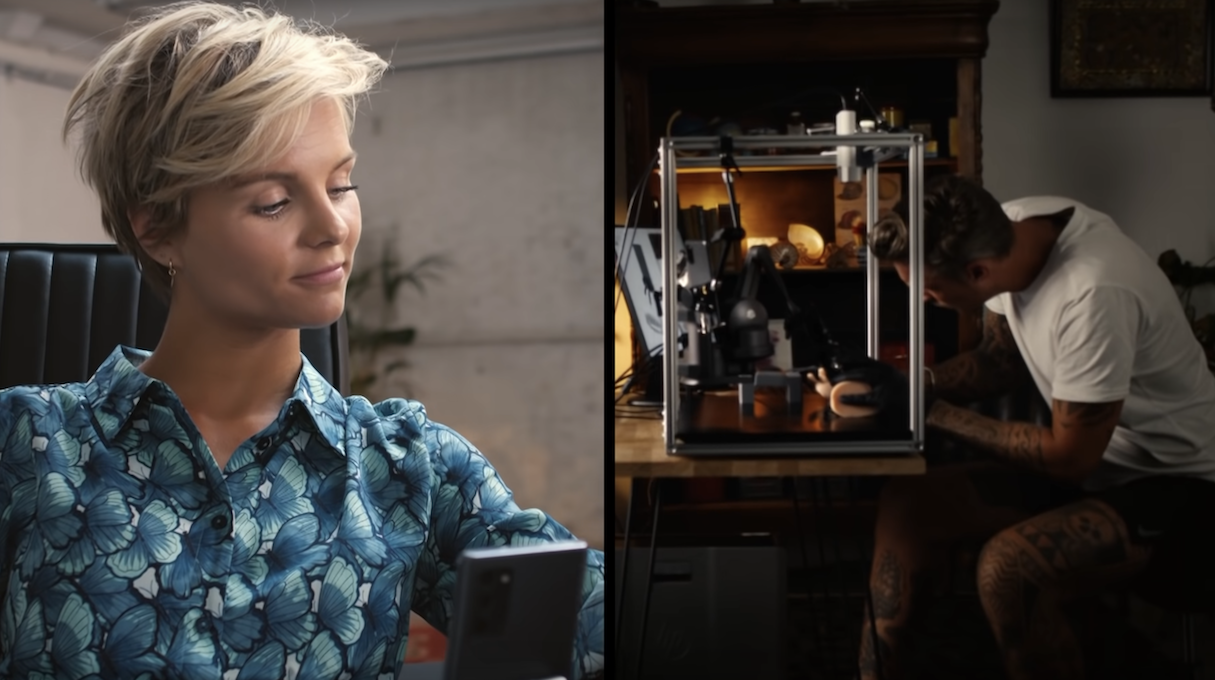 A T-Mobile Netherlands developed "the impossible tattoo": the world's first remote tattoo, designed by a 5G powered robot.
According to PCMag, the tattoo was done on the actress's skin Stijn Fransen, by a robotic arm controlled by the Dutch tattoo artist Wes Thomas elsewhere in real time, via 5G. The artist drew the tattoo on a mannequin's arm while a robot copied all its movements with a needle on a real arm.
The project, dubbed "The Impossible Tattoo" (The Impossible Tattoo, in free translation), was part of a campaign of marketing from the Dutch telecommunications company T-Mobile, that he wished to demonstrate, in addition to high speed, 5G's ability to handle a large amount of data traffic, with minimal latency.
With the new benefits of the 5G network there are practically no delays, which means that an action with millimeter accuracy can be performed regardless of the distance.
For this innovative project, T-Mobile Netherlands cooperated with the production company The Mill, who built the robotic tattoo arm from scratch and created the film.
Wes Thomas was deeply involved in research and in the development of remote tattoo technology, making sure that a multitude of factors are taken into account when replicating the delicate tattooing process.
Several calibration processes were carried out so that the robotic arm could work in perfect sync with the artist in real time, with tests carried out on pumpkins, tomatoes and synthetic arms. Among the challenges were the ink quantity adjustment on the needle, the identification of different skin textures and as nuances of the strokes of the artist.
After numerous tests on various plants and samples of skin prostheses, it was Stijn Fransen's turn to receive the world's first 5G tattoo.
The synchronization between the tattooist's arm and the robotic device was done through algorithms capable of recognizing surfaces and sensors that made a geometric mapping of the environment.
These algorithms created a digital point cloud that represented the movements of the two members involved. After positioning the needle on the robotic arm, engineers sent these digital points via 5G to the robot, which applied them to the new 3D geometry of the actress' arm.