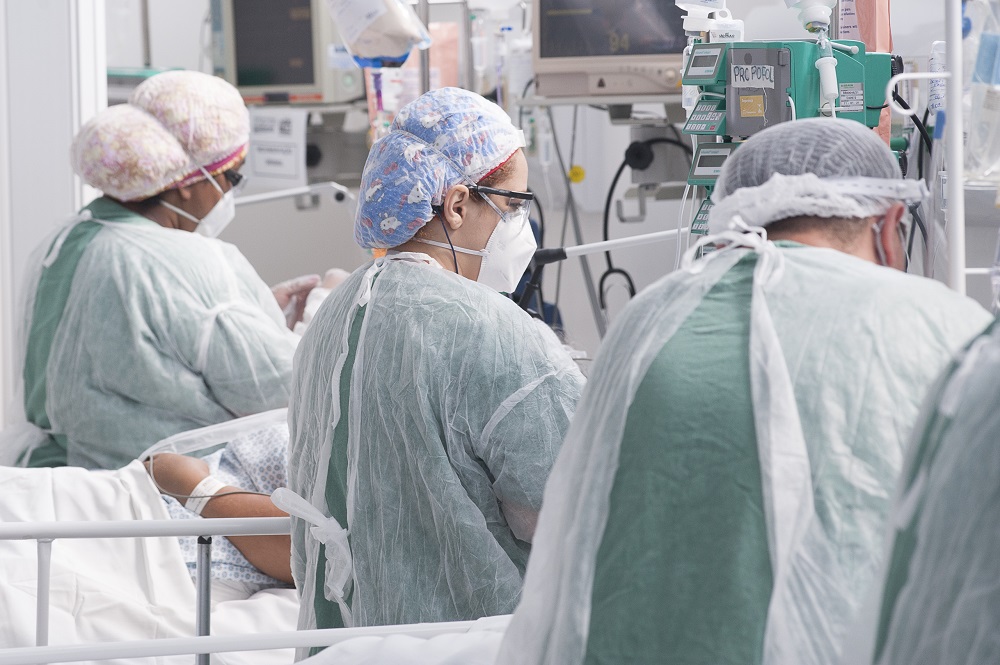 This Saturday, the 24th, the rate reached 78.2% in the metropolitan region of the capital, while 79% of the units are still occupied in the state.
Mister Shadow / Estadão Content – 08/03/2021
In the last 24 hours, São Paulo recorded 16,271 new cases of Covid-19 and 875 deaths from the disease

This Saturday, 24, the state of São Paulo recorded 79% occupancy of the ICU beds. In Greater São Paulo, the rate is 78.2%. The figures mark the first time that the State has reached an index of less than 80% occupancy in intensive care vacancies since March 7, a period in which management João Doria (PSDB) instituted restrictive measures to contain the spread of the pandemic Covid-19. In addition to the decrease in ICU capacity after 48 days, according to the Department of Health, the closed data for the epidemiological week also reveal a 15.7% reduction in the number of new cases, 6.8% in new admissions and 21, 8% of new deaths.
São Paulo started, this Saturday, the new phase of flexibilities of the state plan to fight against coronavirus. In this way, a restaurant, beauty salons, gyms, cinemas and theaters were allowed to open their doors. In total, the State has recorded 2,827,833 infections and 92,548 deaths caused by Covid-19 since the beginning of the pandemic. In the last 24 hours, 16,271 cases and 875 deaths were recorded. 22,739 patients are hospitalized in São Paulo, 10,678 in ICUs and 12,004 in wards.