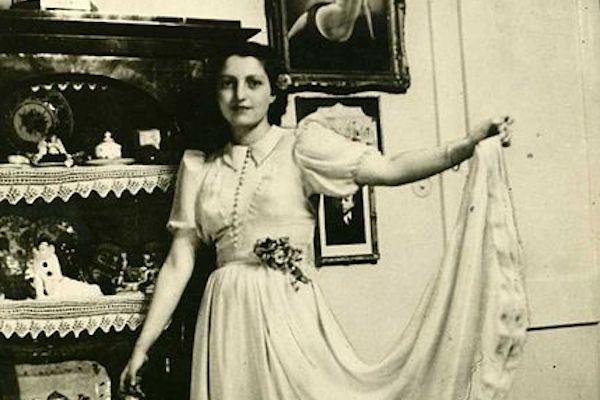 Tortured and exiled by the Nazis, Hannah Szenes is rarely spoken of in her native country but remembered as a war hero in Israel.
Born in Budapest on July 17, 1921, he is a little-known name in his native Hungary. However, the poetess and secret agent of the British Special Operations Executive during World War II is revered in Israel, writes the The Guardian.
Hannah Coal finished high school in Budapest and joined a Zionist student organization. In 1939, he left Hungary due to increased persecution of Jews and took refuge in Palestine, which at the time was administered by England.
In 1943, the poetess volunteered for the Jewish command unit formed under the protection of the British army. Hannah was the only woman in the unit and was sent to Yugoslavia in mid-May 1944, but her aim was clear: to go to Hungary and do her part to protect the thousands of Jews from the hands of the Nazis.
Szenes crossed the border in June, a few months after Hungary was formally occupied by Germany, but was caught almost immediately, having been arrested in Budapest.
Even though Hannah was tortured and interrogated for hours on end, always refused to give in the codes from the radio transmitter, even after the authorities had brought her mother to her cell. The young woman turned out to be accused of treason and dead in November 1944.
To mark the centenary of his birth, more than 140 Israelite soldiers they will parachute into the same spot where Hannah and the other Jewish agents also jumped before the mission to Yugoslavia on Sunday.
"Her story is mythical and is embedded in the history of Israel and the Jewish people. She only lived 23 years, but she managed do a lot of things in this short time of life, almost as if he knew that was his destiny," said Yacov Hadas-Handelsman, Israel's ambassador to Hungary.
A National Library of Israel recently opened a collection that included diaries, poems and songs written by Hannah Szenes. The file also includes a farewell letter Hannah wrote to her mother that was found in her dress after her execution.
Despite being a household name in Israel, Szenes is not a highly acclaimed figure in Hungary. "The public in Hungary is completely unaware of it", says the director of the Jewish Museum and Archives in Hungary, Zsuzsanna Toronyi, quoted by The Guardian.
Toronyi believes that the macho culture in Hungarian society that forgets heroines at the expense of heroes contributes to the oblivion of Hannah Szenes.
However, it will be organized a wake this Saturday in Hungary in his memory. Budapest authorities are also planning to build a little monument in honor of the young woman in the place where the prison was where she was tortured.

AP, ZAP //