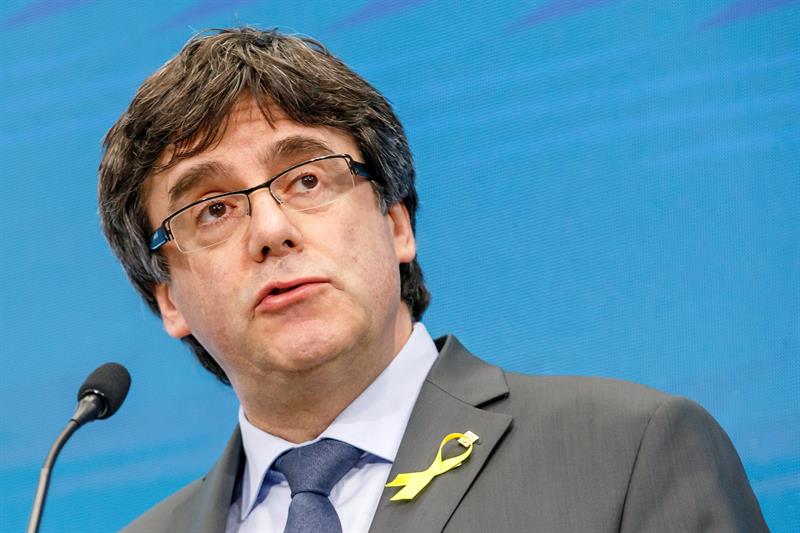 Carles Puigdemont and two former advisers lost their right by decision of MEPs
EFE / Salvatore Di Nolfi
Proceedings against Puigdemont and Antoni Comín were suspended after they became members of parliament in 2019

The former head of regional government of Catalonia Carles Puigdemont stated that this Tuesday, 9, was a sad day for the European Parliament. He and two former advisers lost parliamentary immunity as a result of the MEPs' decision, which brings them closer to extradition to Spain, where they are accused of sedition. The three participated in the organization of the 2017 referendum, which called for the independence of Catalonia – something considered illegal by Spanish justice.
The lawsuits against Puigdemont and Antoni Comín were suspended after they became members of parliament in 2019. Both are in self-exile in Belgium. Clara Ponsatí, who is in Scotland, won immunity in 2020 – when she became an MEP. Carles Puigdemont estimated that he and his colleagues lost parliamentary immunity, but the European parliament lost more than that, as did European democracy. For him, this is a clear case of political persecution.
Spain's chancellor, Arancha González Laya, said the decision is a sign of "respect for the work of the judicial system" in the Iberian country. According to her, a European parliamentarian cannot use his immunity to "protect himself from appearing before national justice". Nine leaders of the Catalonia independence movement, who remained on Spanish territory, were sentenced to up to 13 years in prison for participating in the 2017 movement. Among them is regional vice president, Oriol Junqueras.
* With information from reporter Nicole Fusco