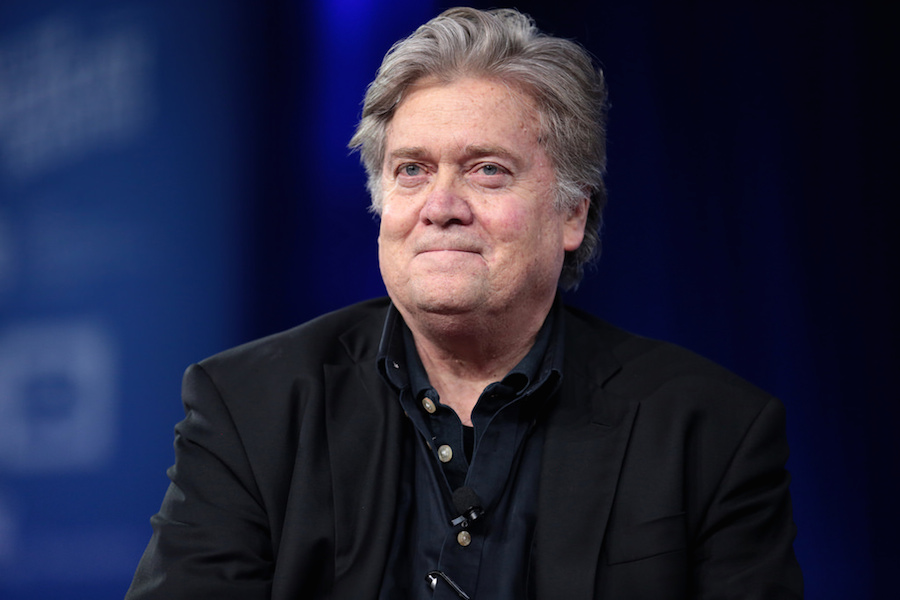 Mark Meadows, Dan Scavino, Kash Patel and Steve Bannon are the former Trump advisers the House of Representatives committee wants to hear.
The House of Representatives committee investigating the January uprising on Capitol Hill on Thursday subpoenaed Donald Trump's administration chief of staff, Mark Meadows, as well as other advisers to the former president, to investigate Trump's involvement in the invasion.
The other members of Trump's administration who were called to testify are the deputy chief of staff Dan Scavino, the campaign director Steve Bannon and the former interim chief of staff of the Secretary of Defense Kash Patel.
The subpoenas mark a more aggressive step in the investigation since it demanded records that laid the groundwork for an inquiry into possible direct White House involvement in the invasion.
"The selected committee has reason to believe they have relevant information to understand important activities that led to and informed events on Capitol Hill on January 6th. In this way, the selected committee wants both documents and your testimony on these and other matters that are within the scope of the inquiry", reads the letter sent to the councilors.
The committee is expected to come forward with even more subpoenas to key witnesses and a second public hearing, writes the The Guardian.
The councilors called to testify were some of the members of the administration closest to the President and may know how involved was Trump in plans to prevent certification of Joe Biden's electoral victory.
Mark Meadows and Dan Scavino were with Trump on January 6, the former accompanying the then head of state back to the White House after the rally where Trump talked about electoral fraud to his supporters.
Steve Bannon was behind the strategy of subverting the legitimacy of the election results, admitting just this week that he told Trump it was time to "kill Biden's presidency in the cradle".
"42% of the American people think that Biden did not legitimately win the presidency. Just look at what this illegitimate regime is doing. He killed himself," said Bannon.
I'm Patel was almost named director of the CIA in the final weeks of the presidency, you may also have important information about what happened on Capitol Hill.
There are no guarantees that the directors will respond to the subpoenas, and Trump has already suggested that he will require the Biden administration to invoke the executive privileges on the previous administration's records required by the committee to try to block the testimonials.
However, the White House is unlikely to bow to Trump's pressure as it previously allowed Justice Department members from the previous administration to testify in Congress and protection does not extend to private interests.

Adriana Peixoto, ZAP //